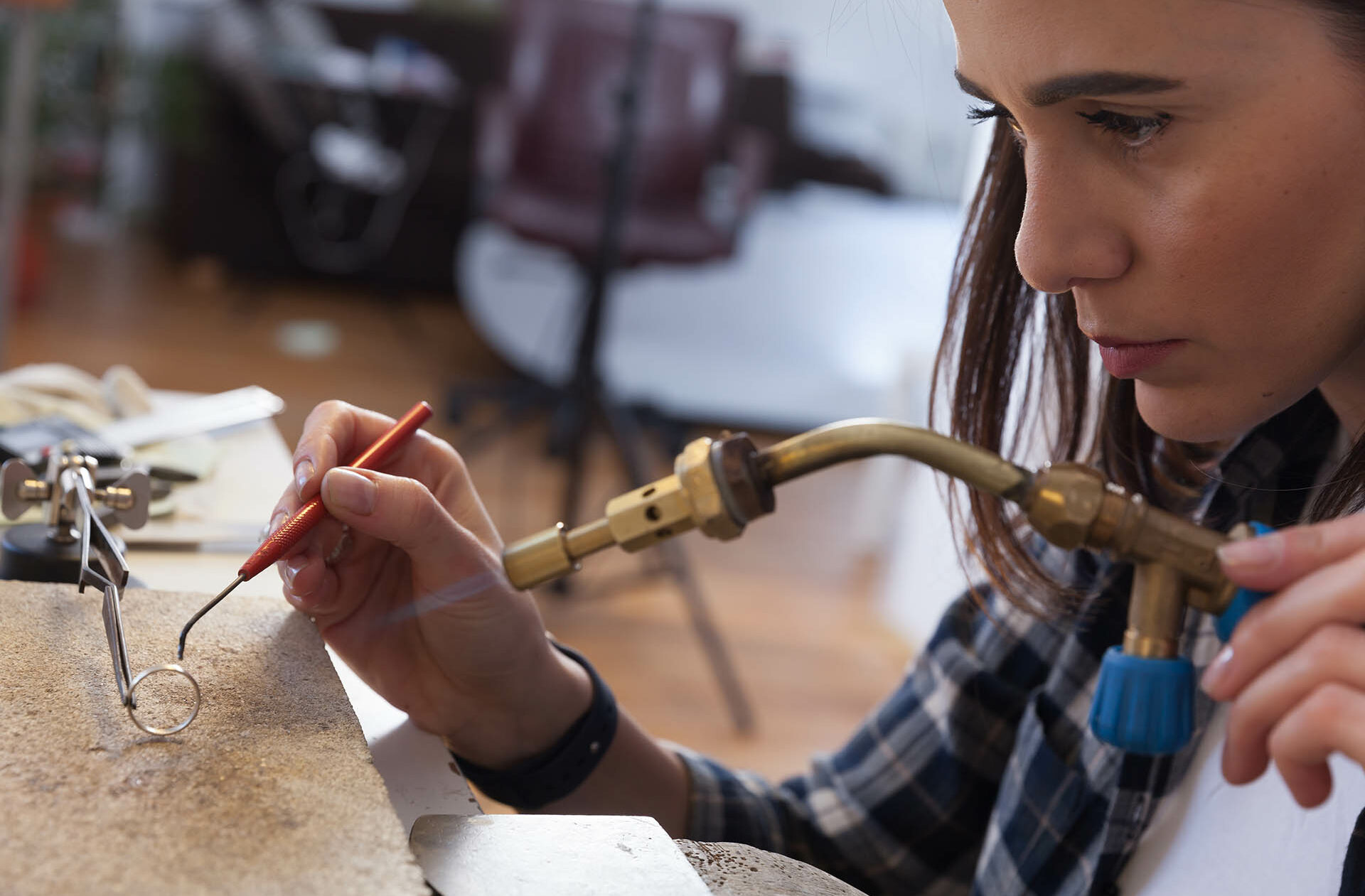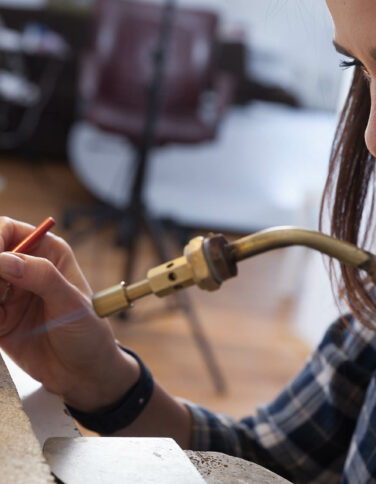 Jewellery
This course covers processes such as cutting, texturing, forming, joining and polishing. Inductions will be given on how to use gas torches, electrical machinery including drills and enamelling kilns.
More advanced and experienced students will have the opportunity to pursue their own work with tutoring and technical feedback from the tutor. On completion of this course, you can re-enrol to expand your skills and embark on new projects!
Silver will be available to purchase if you wish to make your jewellery using silver.
This course will run during term time only.
The course will enable you to have creative freedom and create something wearable at the same time.
The first two weeks will be an introductory project to learn basic techniques and how to use the tools.
This course is designed for all abilities, from complete beginners to those who have experience making jewellery of some kind. The tutor will work with you one-to-one, as well as in groups, to help with designing and learning and perfecting making skills and techniques.
As a beginner, you will learn the skills needed to create your own jewellery using copper or silver. From cutting metal and soldering to enamelling and stone setting, you will be able to create items of jewellery with help from our expert tutor.
More advanced learners will be able to work on their ideas and will have the opportunity to learn more advanced techniques throughout the course, such as granulation, fusing and reticulation.
Bring an idea (sketches, pictures) of what you would like to make and a sketchbook to take notes and make sketches.
Please bring a notebook and pencil for jotting ring sizes.
Please wear flat shoes: no open toes or high heels as this can be a hazard in the workshop.
You may wish to bring an apron/overall although this is not essential.
Tools and equipment are provided. Copper and silver are available to be purchased during the class.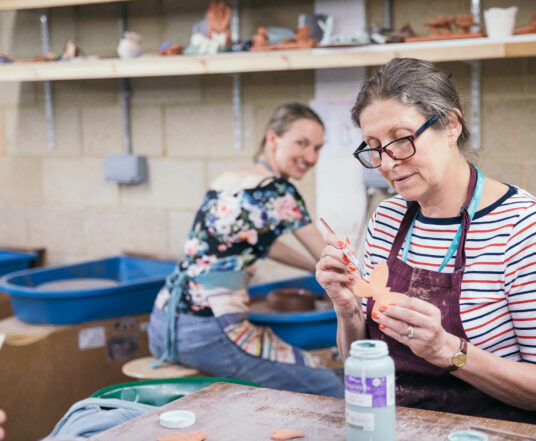 Meet the tutors
We want our learners to feel welcome, safe and at ease when attending our classes, especially if this is your first time attending an adult education class or if you're coming back to education after a break.
If you're interested in one of courses, meet our tutors first! You'll see they have similar passions and interests and, most importantly, the right qualifications to help you make the most of your time and money.