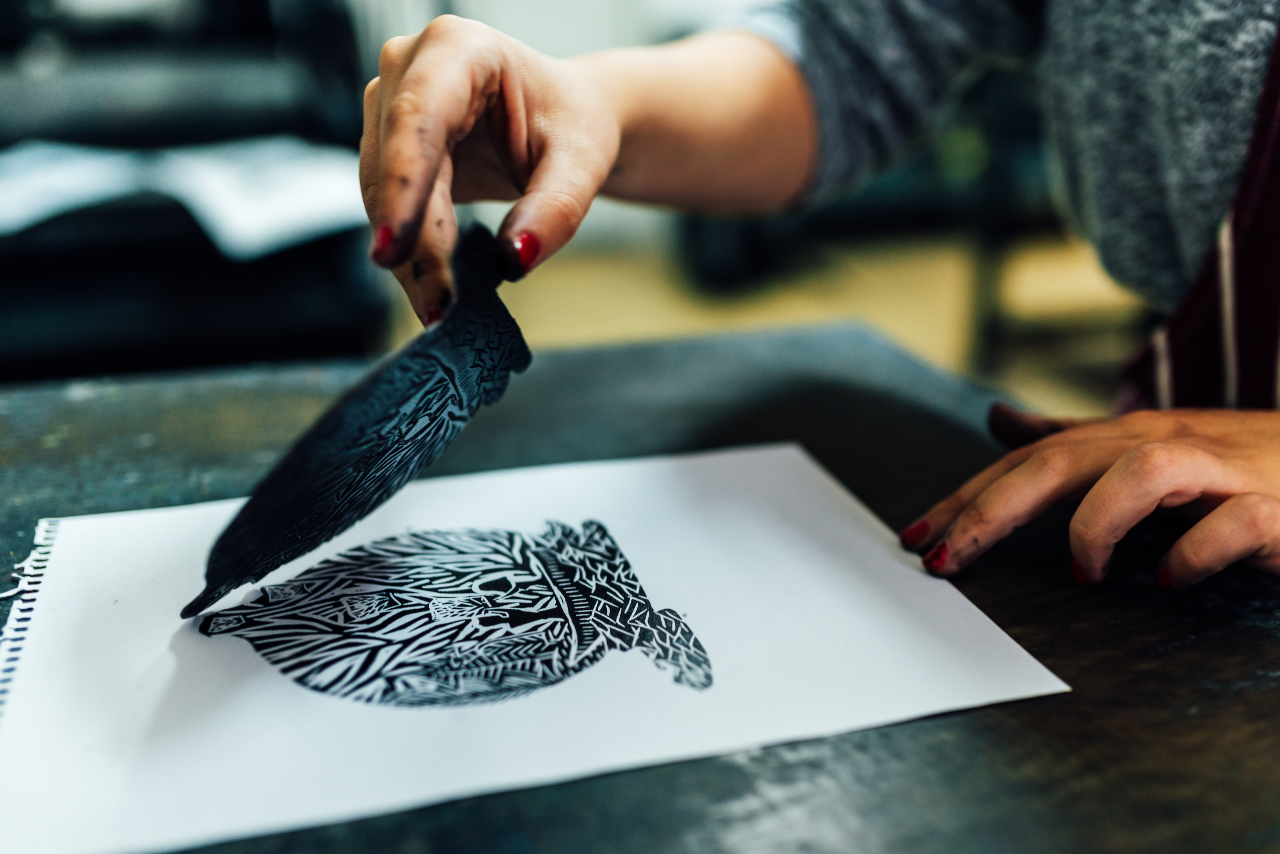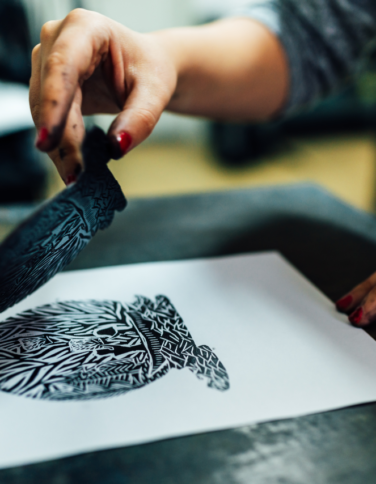 Printmaking Art and Design
Build confidence in new areas of printmaking while creating beautiful, unique designs and images.
You will have the chance to try many different techniques or concentrate on researching and practicing one, depending on your previous experience. Those with more experience can work on their own projects throughout the course in the technique of their choice.
Please note that this course does not run during the half term/end of term breaks.
Our printmaking courses will allow you to focus on different aspects of experimentation, techniques or projects and will cover a range of traditional and non-traditional printmaking techniques to include the following:
The monotype technique will introduce experimental thinking and working using stencils and masks, overprinting, using translucent inks and different types of inking, wiping and printing techniques.
The intaglio techniques such as drypoint, collograph and monotype printing.
Relief printing such as monochrome and reduction linocutting, and multiple plate printing. Layered relief printing includes registering prints, mixed media printing, overprinting and working with transparent inks in colour and black and white.
You will gain an understanding of the principles of different types of printmaking and develop confidence in using the presses, equipment and processes. Many students enjoy the challenge of inventing a new technique.
You will also be able to share your findings with the members of the course and discuss technical issues as a supportive and fun working group.
By working in a group you will be invited to observe and discuss what other people are doing, broadening your knowledge and offering inspiration for the development of your own ideas.
You can be as traditional or experimental as you like and once inducted into the print-room, you can choose to follow the course structure or use the facilities to simply make your own work, depending on your level and experience.
You do not need to have previous printmaking experience but if you do, you can build on what you already know. Sketchbooks or drawings are useful if you have them, as they can be used as the starting point for ideas and printed works, although the tutor will be able to provide alternative starting points.
Basic materials will be provided.
Printmaking can be messy and although aprons are provided it may be sensible to wear old clothes. High heels and sandals are not allowed; please wear something low that covers the whole foot.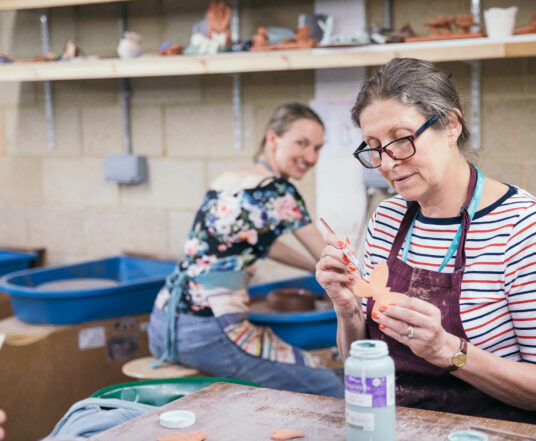 Meet the tutors
We want our learners to feel welcome, safe and at ease when attending our classes, especially if this is your first time attending an adult education class or if you're coming back to education after a break.
If you're interested in one of courses, meet our tutors first! You'll see they have similar passions and interests and, most importantly, the right qualifications to help you make the most of your time and money.