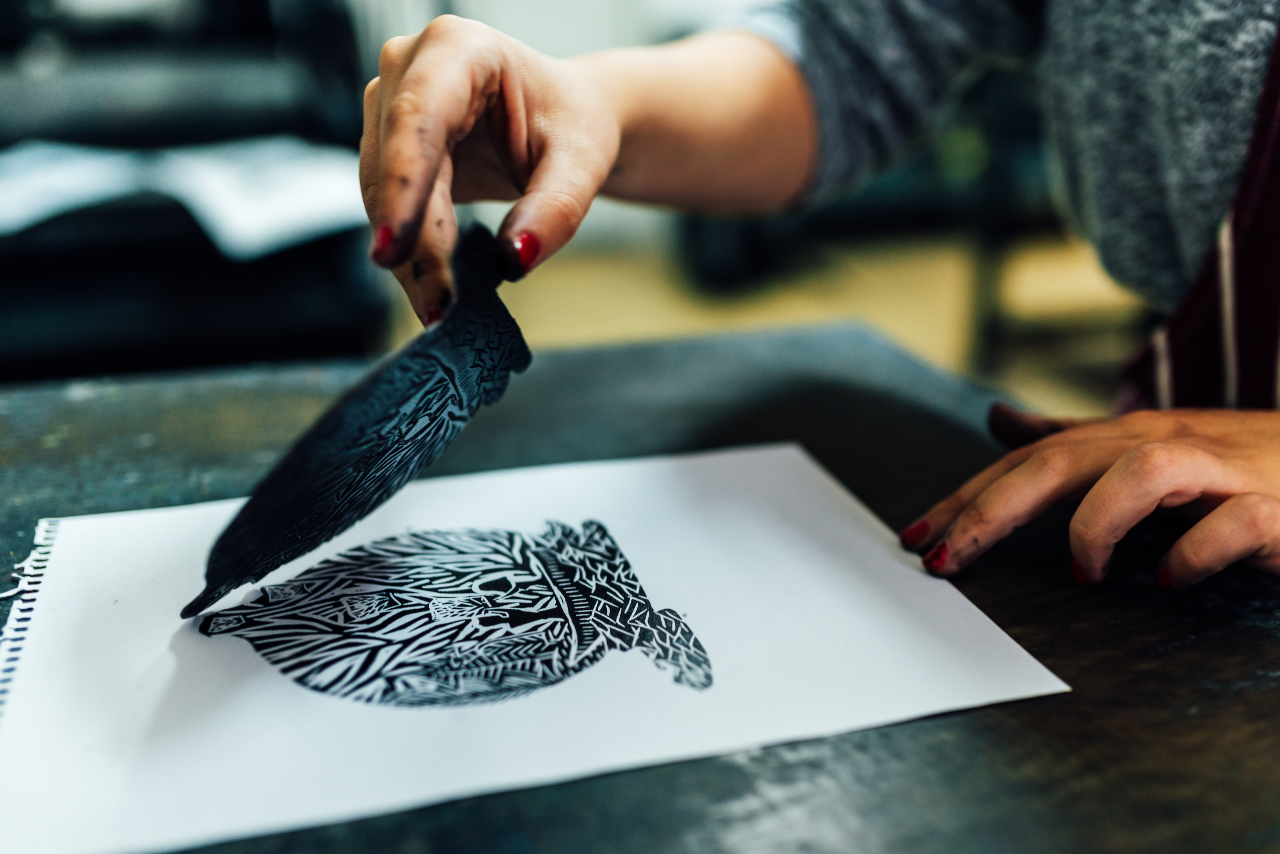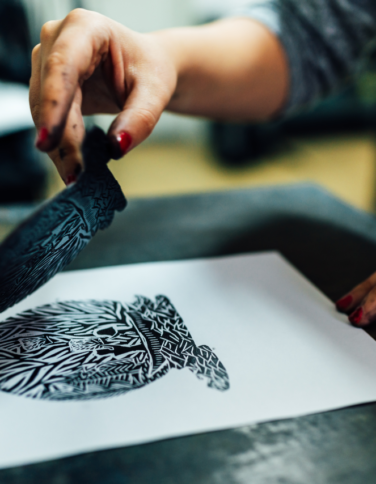 Printmaking Art and Design
You will be led by an expert tutor in learning traditional printmaking techniques in contrast with experimental approaches as a means of expanding a visual language.
This is an extremely exciting process, which leads to original ways of putting ideas together finding an identity, style and technique suited to your way of working
There are a limited number of FREE places available on this course, for those aged 19 and over (at the start of the course) and who either have a mental health condition or difficulty, are employed and earning an annual salary less than £17,004 per annum, in receipt of state benefit in your own name and unemployed or working and earning less than £338 per month (or £541 for household claims), are a single parent, or have a social or emotional difficulty.
For further details and to applyplease email us. To find out more and to view the terms and conditions please view our Community Wellbeing page
Silk-screen printing is a stencil-based process using a silk-mesh screen to print drawings, photographs and textures onto many surfaces including paper, textiles, glass and metal.
Monoprinting is a form of printmaking that has lines or images that can only be made once.
In this course, you will use water-based inks and be able to mix your own colours too.
You will also enhance your Photoshop skills! You will learn how to scan/upload a picture, and create a stencil to use as your final print on the silk screen.
You will gain experience in using a printing press, using silk screens including how to take care of the screens.
You will learn different styles of drawing through:
monoprinting
paper stencil making
cutting out drawings in paper to be stuck directly onto screens
photo-based image transfer printing
how to use metallic foils using glue to print with and heat set with an iron
No existing skills needed, all can be taught. All you need is some level of curiosity about the process and an open mind.
If you have ideas for your own design or drawings you'd like to use bring them along!
Please bear in mind we will be getting inky, so wear old clothes and closed-toe shoes for your safety.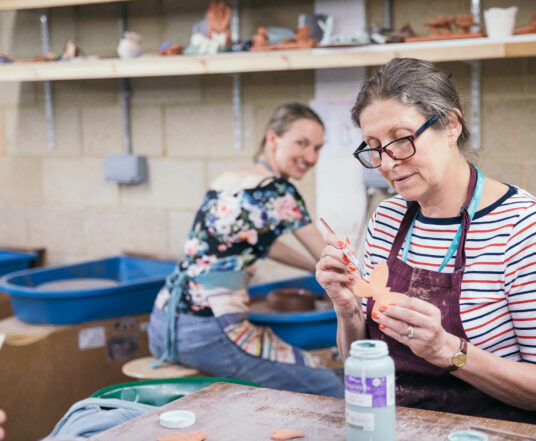 Meet the tutors
We want our learners to feel welcome, safe and at ease when attending our classes, especially if this is your first time attending an adult education class or if you're coming back to education after a break.
If you're interested in one of courses, meet our tutors first! You'll see they have similar passions and interests and, most importantly, the right qualifications to help you make the most of your time and money.