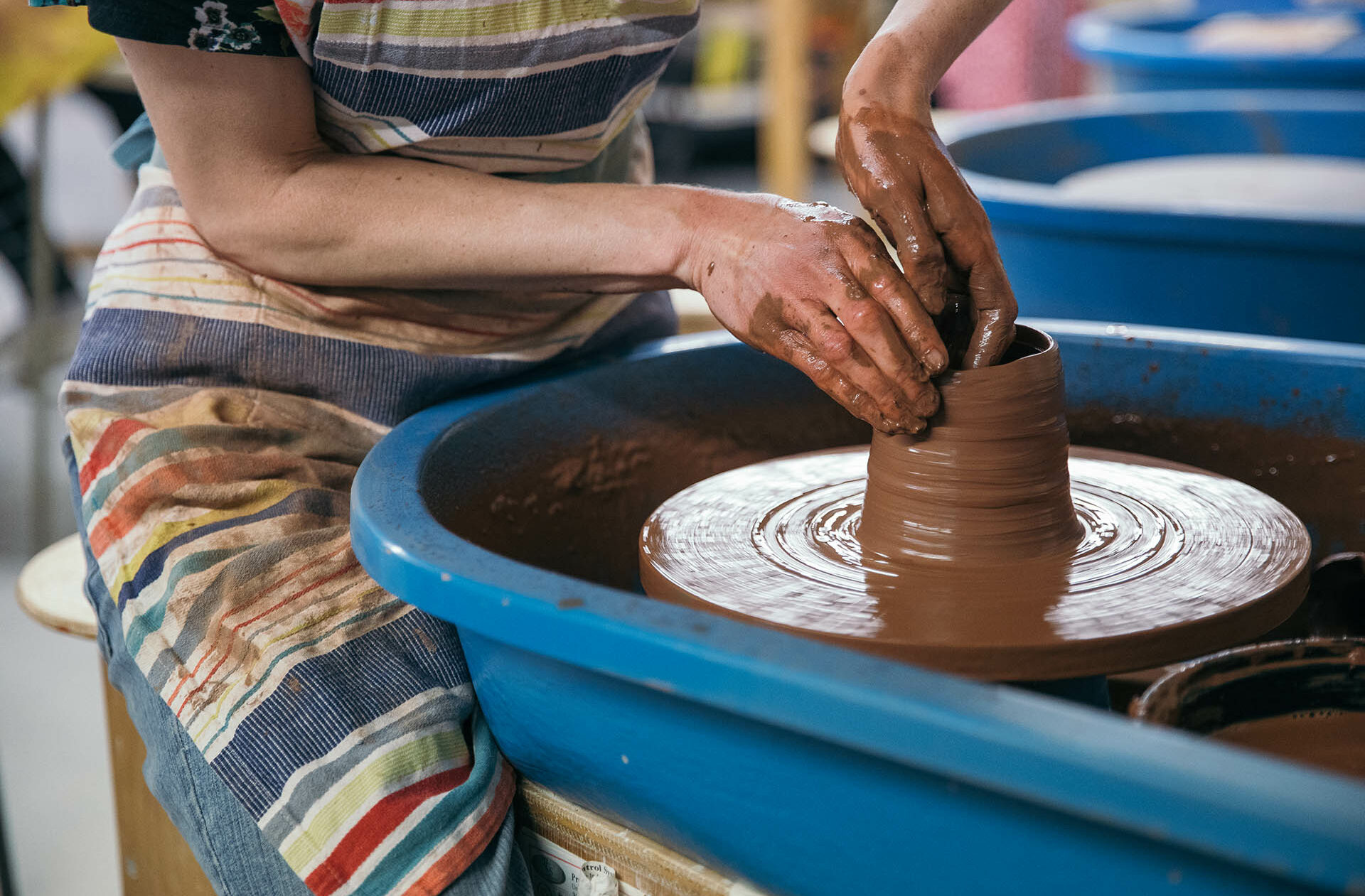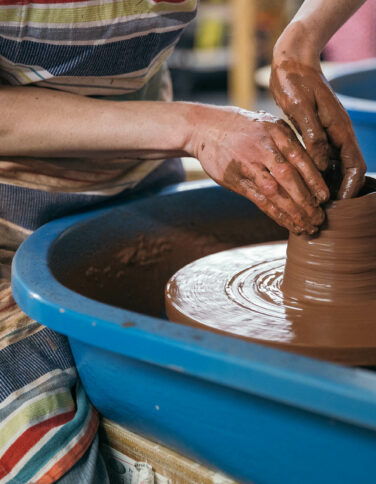 Pottery / Ceramics on Monday Afternoon
This course covers all skills from handbuilding and wheelthrowing, to surface decoration and glazing, and is suitable either for beginners or intermediate-level makers.
During this practical and structured ceramics course, you will be taught through group and individual tuition, as well as ongoing demonstrations.
You will explore the properties of clay and learn techniques such as:
forming using pinching and coiling techniques
joining techniques
decoration (slip trailing, glazing, on-glaze painting and slip-glazing)
All under the patient and friendly guidance of our experienced tutor!
Basic ceramics materials will be provided.
We offer a wide range of ceramics courses and workshops that take place throughout the year, or you might like to try a different arts and crafts course. Search online or get in touch for more details.
Please note: this course only runs during term time.
The aim of the course is to introduce and build on your pottery skills. Once you have fired your own handmade pieces in the kiln, you will be able to take them home with you.
You can find immense satisfaction from working with the simple elements of clay, water and glazes, and de-stress from a busy life!
You will learn through a variety of methods, including:
formal instruction
individual tuition
practical demonstration
practical experience
Please wear old clothes that you don't mind getting messy.
You must wear flat shoes as this is a safety requirement.
You may wish to bring a dust mask. If you have very sensitive skin, you may also wish to bring a pair of washing-up gloves.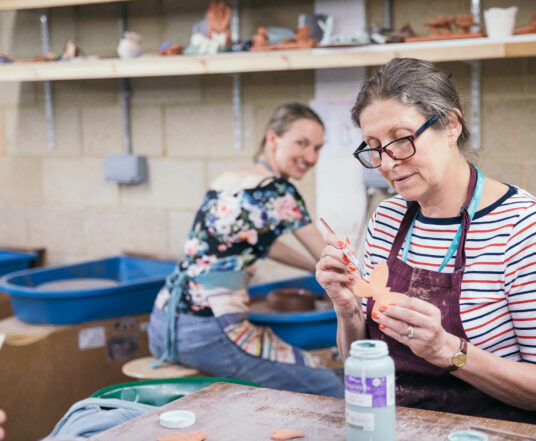 Meet the tutors
We want our learners to feel welcome, safe and at ease when attending our classes, especially if this is your first time attending an adult education class or if you're coming back to education after a break.
If you're interested in one of courses, meet our tutors first! You'll see they have similar passions and interests and, most importantly, the right qualifications to help you make the most of your time and money.