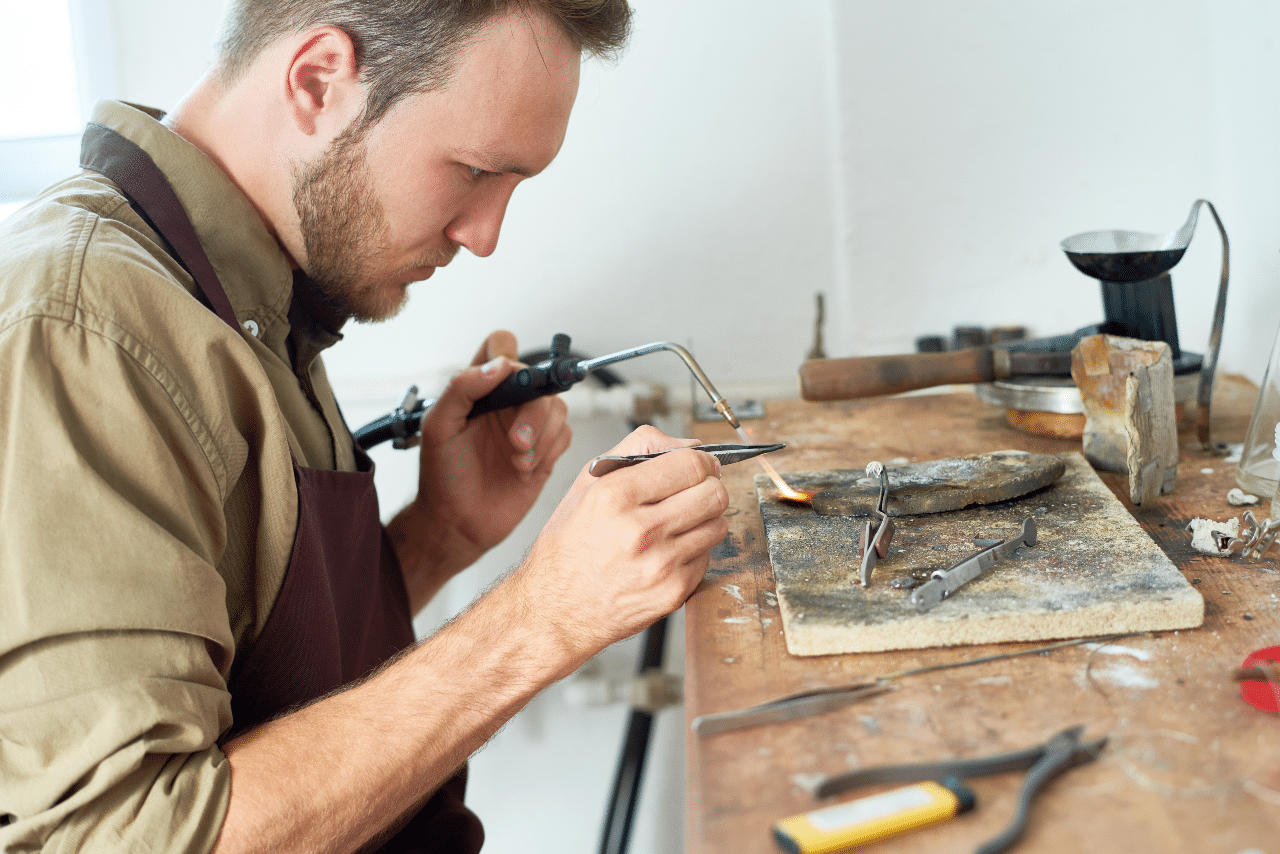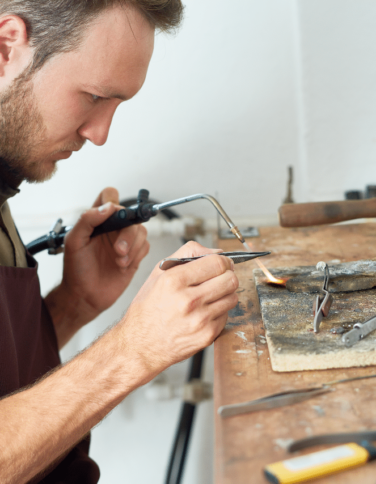 Jewellery and Metals (Summer School)
The course is for beginners and experienced students.
You can choose to make any type of metal jewellery you wish, such as rings, earrings, bracelets or necklaces. You will work at your own pace with individual guidance from the tutor in a well-equipped open workshop.
Please note: This course does not run during the half term/end of term breaks.
You learn the basic skills to make jewellery and gradually build up your practical knowledge and confidence through workshop practice.
As a beginner, you learn basic techniques during a set ring-making project. This is followed by further development of skills appropriate to your own designs.
As a more advanced student, you develop your own ideas with design and technical guidance from the tutor.
Subjects covered include:
design
cutting and sawing
annealling
soldering
texturing
plannishing
doming
chain work
polishing and finishing
You will receive individual feedback and discussion about your work during each session.
You work on your own designs at a pace appropriate to your skill level and experience with individual tutor guidance. There will be no more than 10 other students in your class.
This is a practical workshop-based course with group and individual demonstrations of a variety of techniques.
No qualifications required. Just plenty of enthusiasm!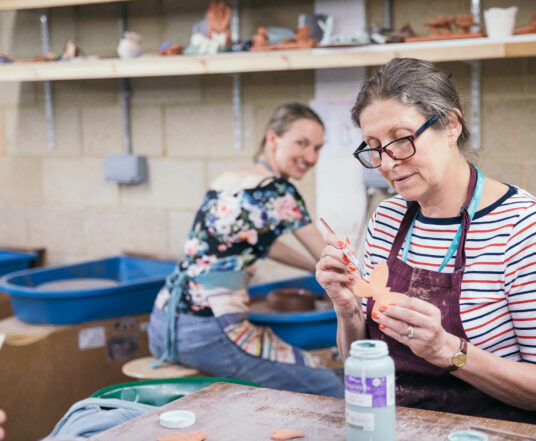 Meet the tutors
We want our learners to feel welcome, safe and at ease when attending our classes, especially if this is your first time attending an adult education class or if you're coming back to education after a break.
If you're interested in one of courses, meet our tutors first! You'll see they have similar passions and interests and, most importantly, the right qualifications to help you make the most of your time and money.