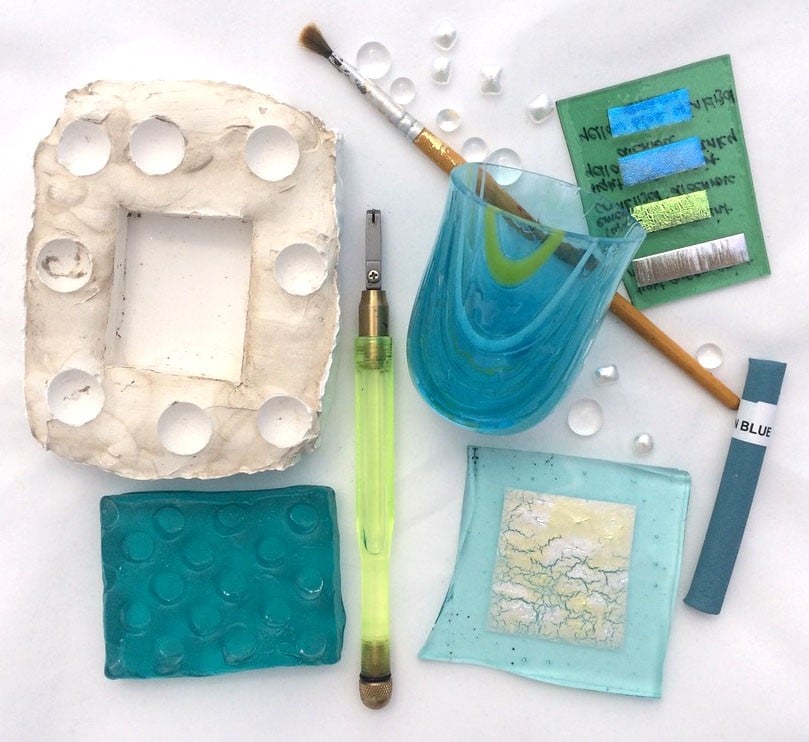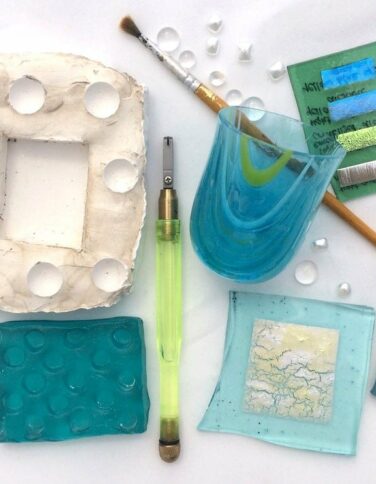 Glass Fusing, Slumping and Kiln formed work
During these Saturday workshops you will be introduced to different glass fusing, slumping and kiln-formed techniques.
Join us to learn about and experiment with fusing different coloured glass and including glass accessories such as confetti, frits, rods and stringers as well as working with other alternative materials depending on the project.
Although each Saturday workshop is self-contained and covers a different kiln form technique, you will benefit by attending every taught lesson, so as to make the most progress in glass fusing.
WORKSHOPS:
23 September: An Introduction to glass fusing techniques, materials and tools.
Correct use of glass tools and cutting techniques will be demonstrated.
Projects: Create a glass fused set of 4 harlequin coasters
18 November: Fusing and Slumping
Design ideas and suitable moulds will be discussed.
The preparation of slumping moulds and different firing processes needed will also be covered in this lesson.
Project: Design your own sheet of art glass to be fused and then slumped into a mould of your choice to create a 3D platter. 2X firing processes will be needed.
16 December: Cut and Fuse
Developing your cutting skills and learning different assembly techniques. You will have the opportunity to create a Christmas wreath and some festive decorations in this workshop.
Project: Christmas wreath and festive decorations
20 January: Kiln Carving
'Kiln Carving' is a term to describe a kiln forming process that achieves a bas relief, textured, or sculpted look in glass. The process involves cutting a pattern or design in ceramic fibre paper, then stacking glass on top of the pattern and firing the piece in a kiln. The underside of the glass takes up the ceramic fibre pattern and creates contours and textures.
Project: Create a relief platter in glass
24 February: Metal Inclusions
In this project you will experiment with metals that are compatible with glass. Materials like foils, meshes, metal powders and oxides can be used to create interesting designs. You can also use copper wire to create a line drawing within your design.
Project: Create a wall plaque using metal inclusions.
23 March: Glass Fused Mosaics
A colourful and fun project learning how to create a glass mosaic painting. The grouting technique will also be covered in this lesson.
Project: Glass fused mosaic 'painting'.
27 April: Op-Art Design
Inspired by the art style of the 1960s you will learn how to create optical illusions in your glass. We will create an illusion of movement like swelling or warping within the glass. Different colour combinations and patterns can be considered to create a very unique piece of glass art.
Project: Designing an op-art platter using stringers.
25 May: Powder Printing
Extend your knowledge of glass Fusing and Slumping techniques and experiment with glass powders to create unusual and interesting patterns in the glass. A variety of ideas and techniques will be demonstrated. You can use stencils, stamps or different tools for mark making into the powder to create the designs and textures.
Project: Using the powder printing technique to create a piece of glass art.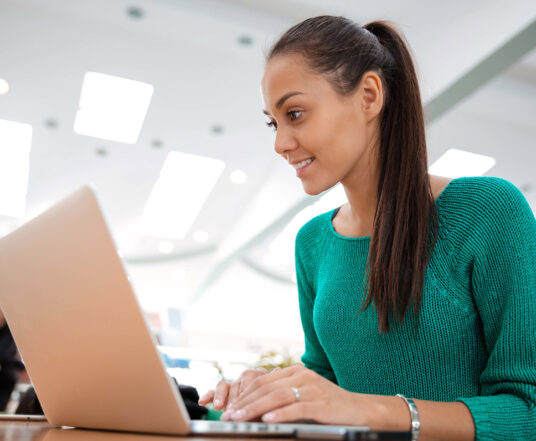 Meet the tutors
We want our learners to feel welcome, safe and at ease when attending our classes, especially if this is your first time attending an adult education class or if you're coming back to education after a break.
If you're interested in one of courses, meet our tutors first! You'll see they have similar passions and interests and, most importantly, the right qualifications to help you make the most of your time and money.