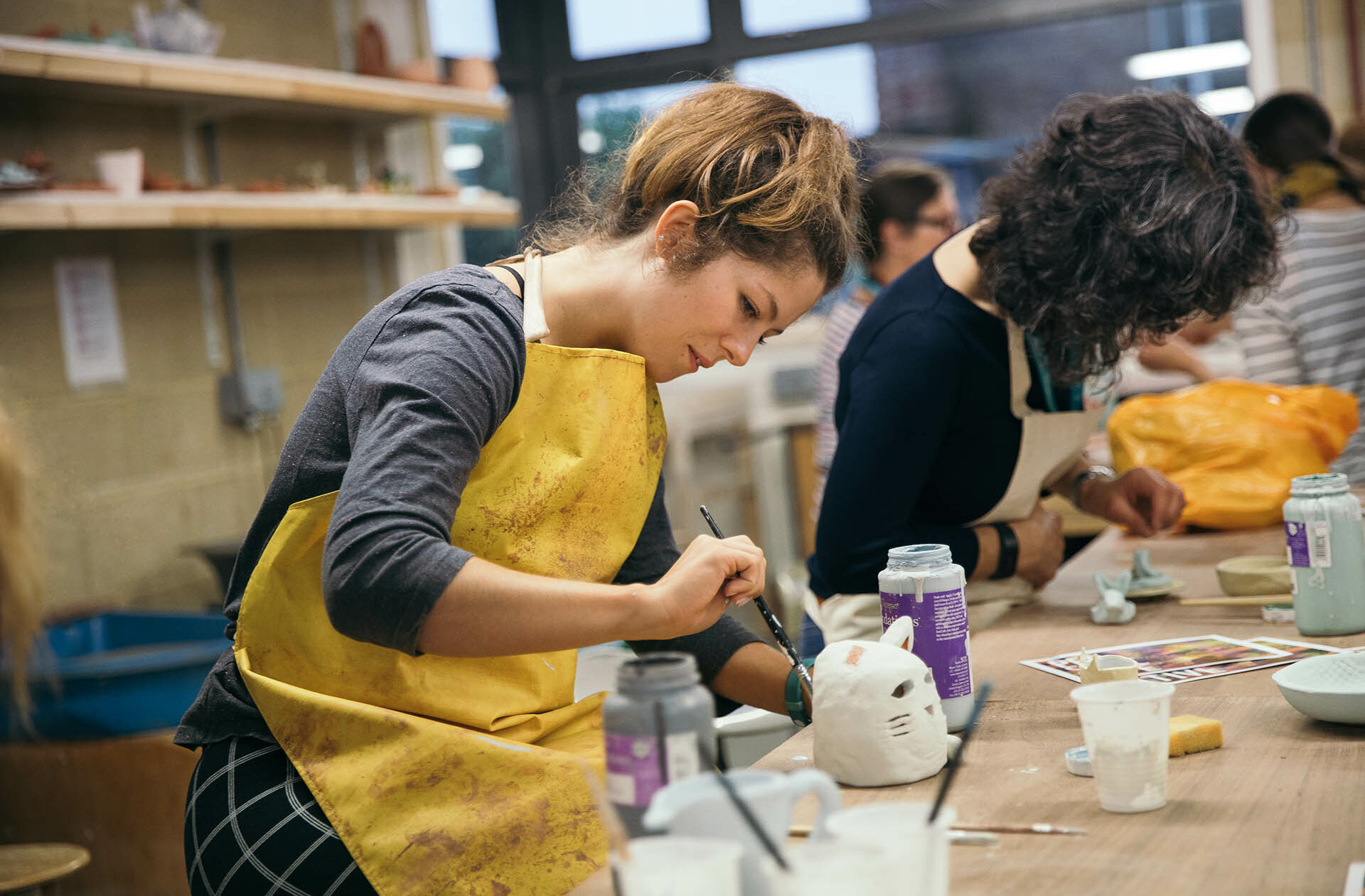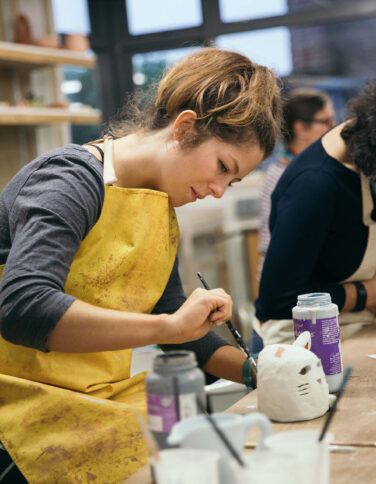 Ceramics for All (5 Weeks)
This course is suitable for all abilities and experiences and will enable you to explore the huge range of possibilities that clay provides.
This is a practical, workshop-based course with group and individual demonstrations of a variety of techniques.
You will work at your own pace with our friendly and experienced tutor's guidance.
Please be aware that this is a mixed-ability class and space in the Pottery is limited.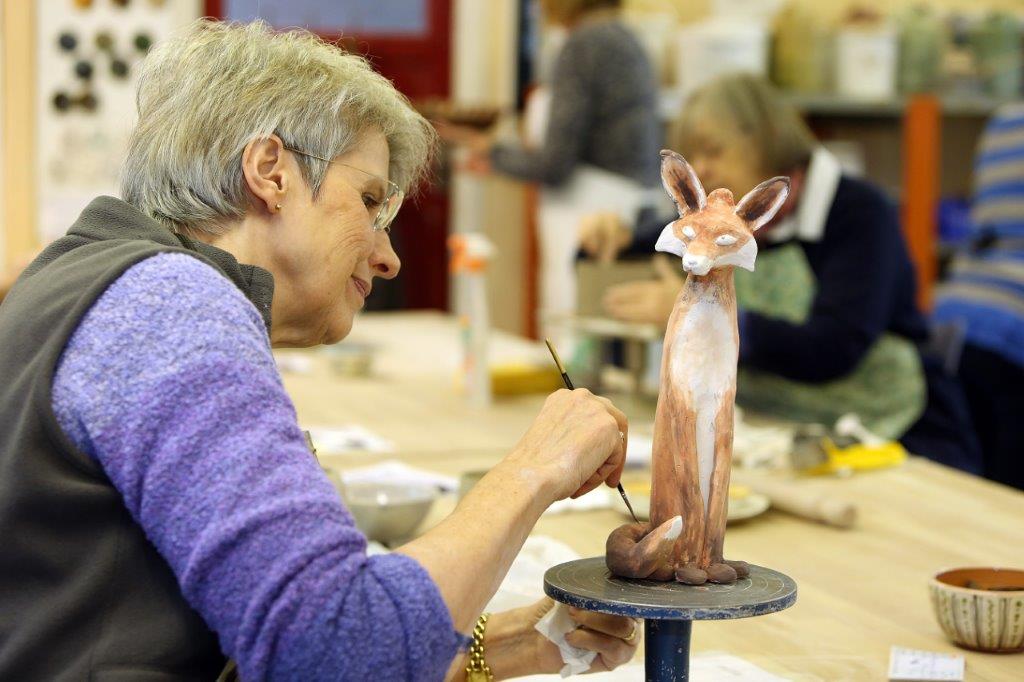 Techniques covered include:
the following making methods; pinching, coiling, slabbing, press moulding, modelling/sculpting and wheel throwing
following decorative materials; glazes, underglaze colours, metal oxides, coloured slips, relief built and incised surfaces (including sgraffito)
develop a feasible ceramic design of own choice or at the tutor's suggestion
resolve any problems and be aware of areas for improvement
how to apply Health and Safety guidelines in a ceramics studio
Teaching methods include:
formal instruction
discussion
individual tuition
practical demonstration
practical experience
Furthermore, you will get the opportunity to develop your skills according to your own specific needs.
You will need to bring:
a sketchbook and something to write with
a towel
an apron/wear old clothes that you don't mind getting messy
enthusiasm for the subject and a willingness to learn!
You may wish to bring hand cream. You must wear flat shoes as this is a safety requirement. Working with clay can get very messy!
You are required to pay for all work after it has been glaze fired. The additional charge for finished fired work is £5.00 per kg.
Homework is optional, but research between lessons will enhance the students experience.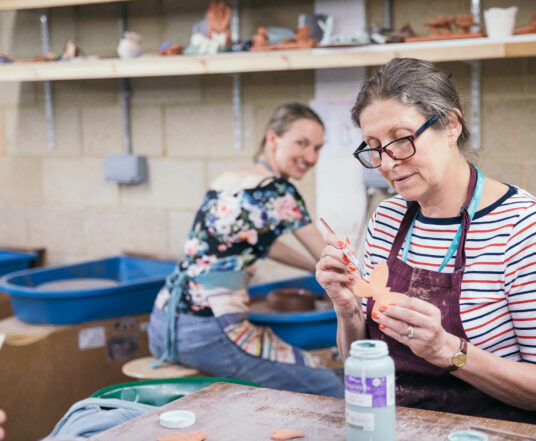 Meet the tutors
We want our learners to feel welcome, safe and at ease when attending our classes, especially if this is your first time attending an adult education class or if you're coming back to education after a break.
If you're interested in one of courses, meet our tutors first! You'll see they have similar passions and interests and, most importantly, the right qualifications to help you make the most of your time and money.