Community hub: free online tasters, training and more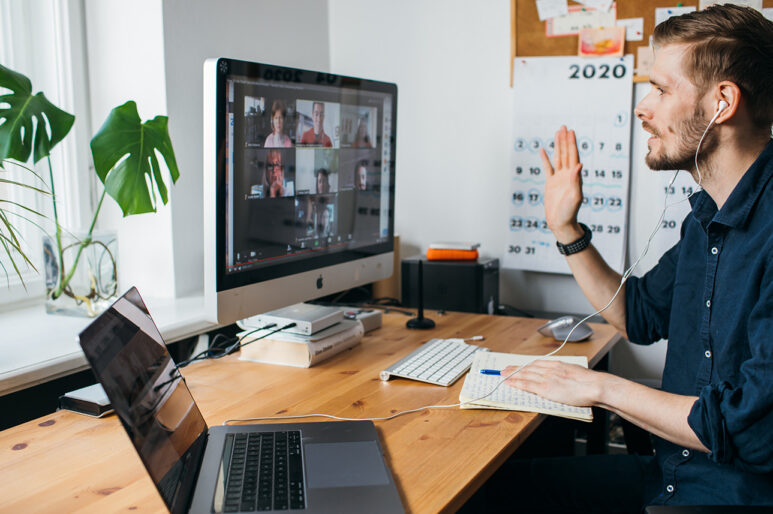 Want to learn a new skill while at home? Need training to get back in to work? We have support and resources for you.
We are all having to adapt to new ways of doing things and finding new things to try! Whether it's learning a new skill or enhancing an existing one we're certain we can help you. If you've been furloughed, working or studying from home, or are simply needing inspiration or motivation and support then read on…
Access a selection of high quality tasters put together by our expert tutors
During this time Activate Learning wants to be able to give something back to the communities we are part of. We are developing a new Community Hub to provide people with access to free, high-quality online tutorials that aim to give you a chance to discover a new passion and learn new skills. There will soon be hours of scheduled online courses and tutorials delivered by our expert tutors and staff, all just a click away. And with more online resources being added regularly, there will be something there for everyone.
​We hope to run more tutorial taster sessions soon. In the meantime you can access our video-based taster sessions below.
Take a look at some of our video, self-paced learning taster sessions including;
This list will be regularly updated so come back often.
Supported Browsers
Activate Learning Online (our community hub) supports the current and first previous major releases of the following browsers:
Chrome 81 and 83 (Download and Install Google Chrome)
Firefox 76 and 77 (Download and Install Firefox)
Edge 81 and 83 (Download and Install Edge)
Respondus Lockdown Browser (Download and Install Respondus)
Safari 12 and 13 (Macintosh only) (Download and Install Safari)
Funded courses available for furloughed, unemployed and those at risk of redundancy
Activate Learning are pleased to offer a wide range of basic skills courses of up to 21 hours of learning delivered by experienced tutors to help you develop critical skills and to get you back into work.
If you'd like to know more and to find out if you are eligible call us today on 01865 551869 / 07901 553405 or email jon.childs@activatelearning.ac.uk.
Helpful tips and activities for everyone
We're continuously working with our students and tutors during this time to share wonderful news and great ideas for keeping your mind, body and soul in good shape. For quick wins, like hairdressing and fitness tips why not view our YouTube channel.
Stay connected
We miss you but we're still working hard to deliver the very best for all our students and learners and for businesses. Follow us on our social platforms to find out how we're helping our communities today and always.
Recent news
July 26, 2022
June 9, 2022
February 10, 2021
October 27, 2020
October 2, 2020
October 2, 2020
View more community news