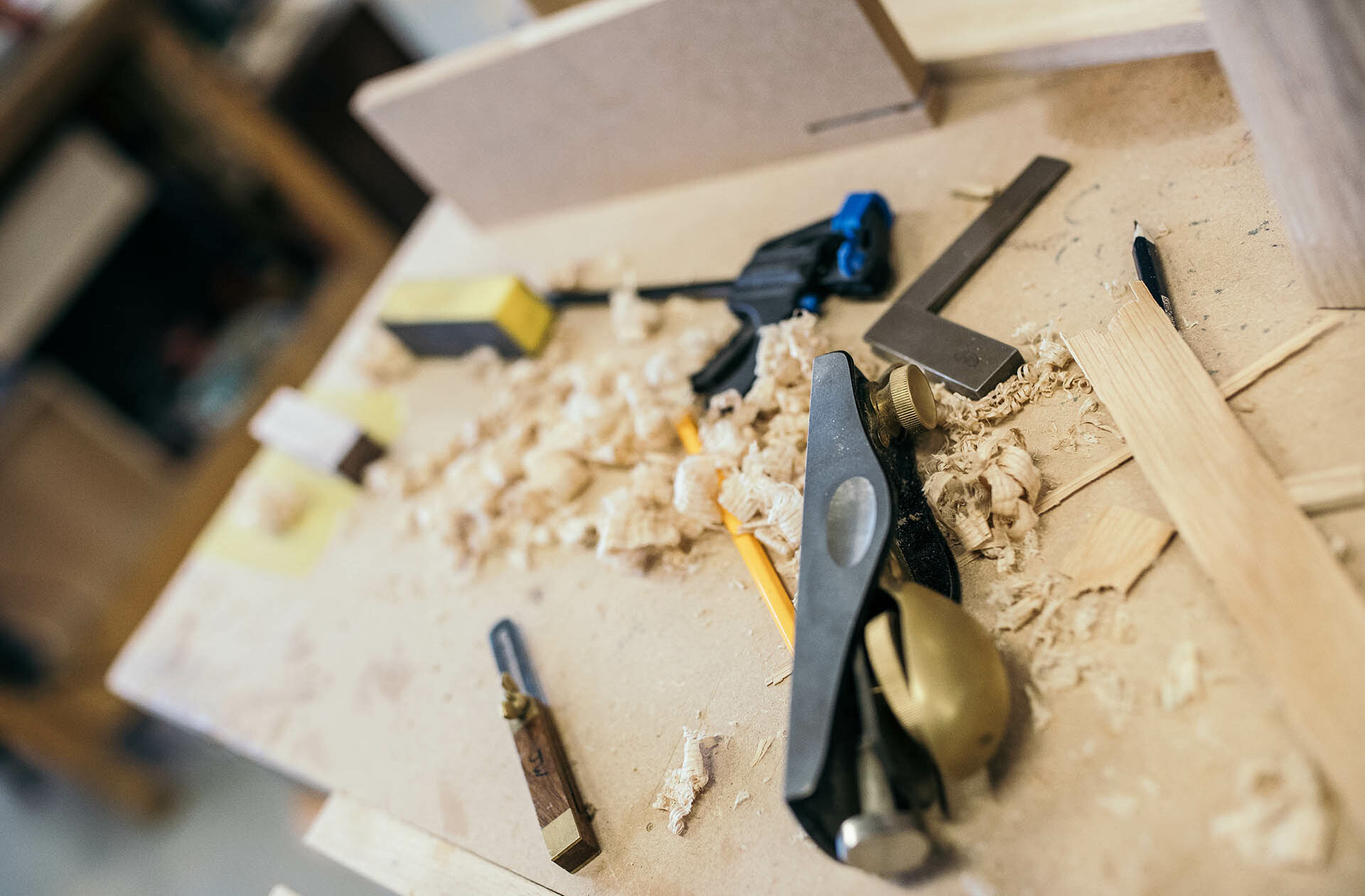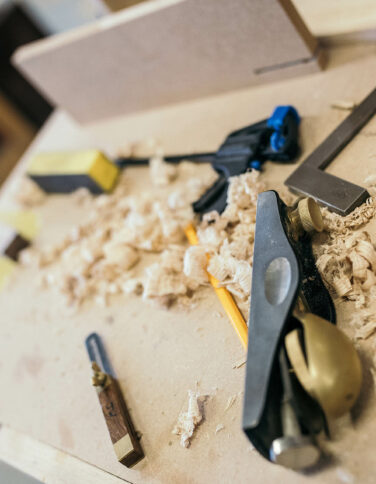 Woodwork for beginners on Thursdays
This hands-on woodworking course has been designed for budding designer/makers or keen DIY enthusiasts that would like to gain the skills necessary to create their own furniture.
The course focusses on making a perfectly-balanced handmade side table from solid timber.
It's a simple design with traditional mortice and tenoned rail constriction, solid jointed top and elegantly tapered legs (with an option to augment the side tables rails with shape/moulding). At the end of the course, you will take home your own handmade unique side table.
The course takes place in fully-equipped workshops in the Rycotewood Furniture Centre, and all materials are provided.
Please note this course will not run during school holidays.
Woodwork intermediate is the next step to progress and refine your woodworking journey.
There are a limited number of FREE places available on this course, for those aged 19 and over (at the start of the course) and who either have a mental health condition or difficulty, are employed and earning an annual salary less than £17,004 per annum, in receipt of state benefit in your own name and unemployed or working and earning less than £338 per month (or £541 for household claims), are a single parent, or have a social or emotional difficulty.
For further details and to applyplease email us. To find out more and to view the terms and conditions please view our Community Wellbeing page
You will learn about:
tools: their selection, use and care
timber identification and selection
basic cabinetmaking
hardware and fixings
alternative construction methods
finishing
Re-enrol for further terms to gain more experience and make more complex pieces of your own.
Take a look at our furniture courses if you're interested in full-time study, or explore other woodwork and creative arts short courses if you want to develop further creative skills.
You learn the basic woodworking skills and gradually build up practical knowledge and confidence through workshop practice.
At the end you will have a finished piece of furniture to include in a portfolio and have gained the knowledge, experience and confidence to attempt basic furniture making projects of your own.
There are no formal entry requirements for this course. You only need a passion for woodwork and the enthusiasm to have fun whilst making!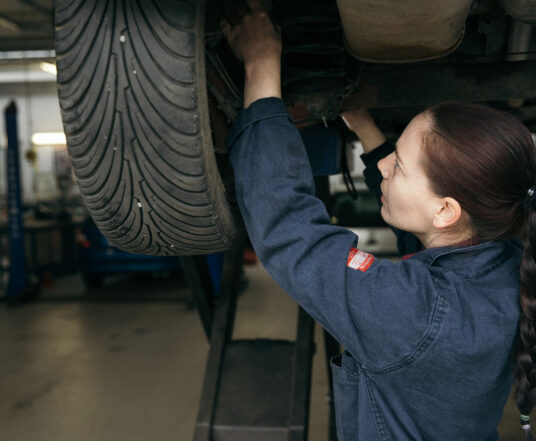 Meet the tutors
We want our learners to feel welcome, safe and at ease when attending our classes, especially if this is your first time attending an adult education class or if you're coming back to education after a break.
If you're interested in one of courses, meet our tutors first! You'll see they have similar passions and interests and, most importantly, the right qualifications to help you make the most of your time and money.