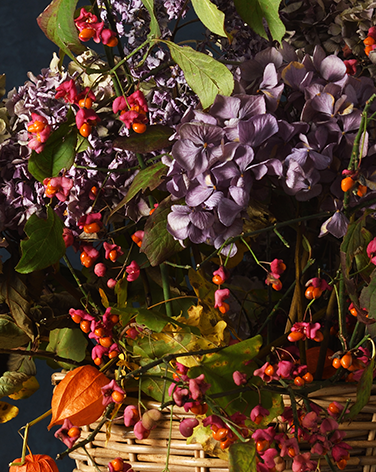 Seasonal Sparkle Flower Arranging: One Day Workshop
This is a mixed ability workshop suitable for beginners and those wishing to improve their flower skills and techniques.
The day will cover the delights of the festive season with lots of sparkle and bling. There will be a demonstration followed by practical work enabling you to leave with your very own festive sparkle flower arrangements.
You will be able to work at your own pace with friendly and expert guidance from our experienced tutor.
Enjoy the excitement of the festive season and create dynamic designs suitable for your own home or as gifts for this special time of year.
Learn how to create exciting Christmas flower arrangements
Learn new techniques and mechanics to create both traditional and contemporary designs
Practical experience of creating and completing a variety of inspiring Christmas designs
You will learn by formal instruction, practical demonstration and your own personal experience.
Formal Instruction
Individual Tuition
Practical Demonstration
Practical Experience
Some basic materials will be supplied (scissors, pot tape to secure your Oasis into the container)
Design One
Mechanics:
Oblong Container
Selection Dried Christmas Material for example Cones, Fungus, Potpourri, Fruit Slices, Whole Fruit, Cinnamon Sticks
Christmas decorations for example Baubles
Note pad, pen and ruler
Optional: Angel Hair ***
Foliage: Suggestions only
Christmas type evergreens for example Conifer, Yew, Ivy leaves (with berries if wanted)
Flowers: Suggestions only
Assorted flowers for example Roses, Carnations, Spray Roses or Spray Carnations.
Design Two
Mechanics:
• 1 x Container can be round or square – your choice
• 1 x Piece Oasis to fit your container ***
• Bamboo Sticks for Amarylllis Stems
• Ribbon to match the colour of flowers
• Christmas decorations for example Baubles, Dried Orange Slices, Cinnamon Sticks
Foliage: Suggestions only
Christmas type evergreens for example Conifer, Yew, Ivy leaves (with berries if wanted) or Blue Spruce
Flowers: Suggestions only
3 Stems Amaryllis only plus a few stems of Spray Carnations. You could use Roses or Carnations instead of Amaryllis but you would require a few more stems.
*** NOTE The Tutor will have a supply of Oasis, Pot Tape and Angel Hair
Please bring refreshments.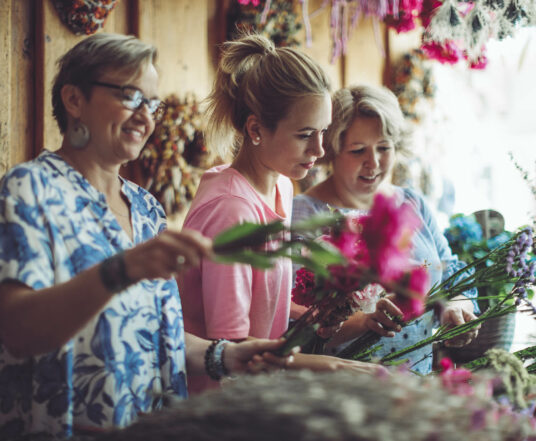 Meet the tutors
We want our learners to feel welcome, safe and at ease when attending our classes, especially if this is your first time attending an adult education class or if you're coming back to education after a break.
If you're interested in one of courses, meet our tutors first! You'll see they have similar passions and interests and, most importantly, the right qualifications to help you make the most of your time and money.