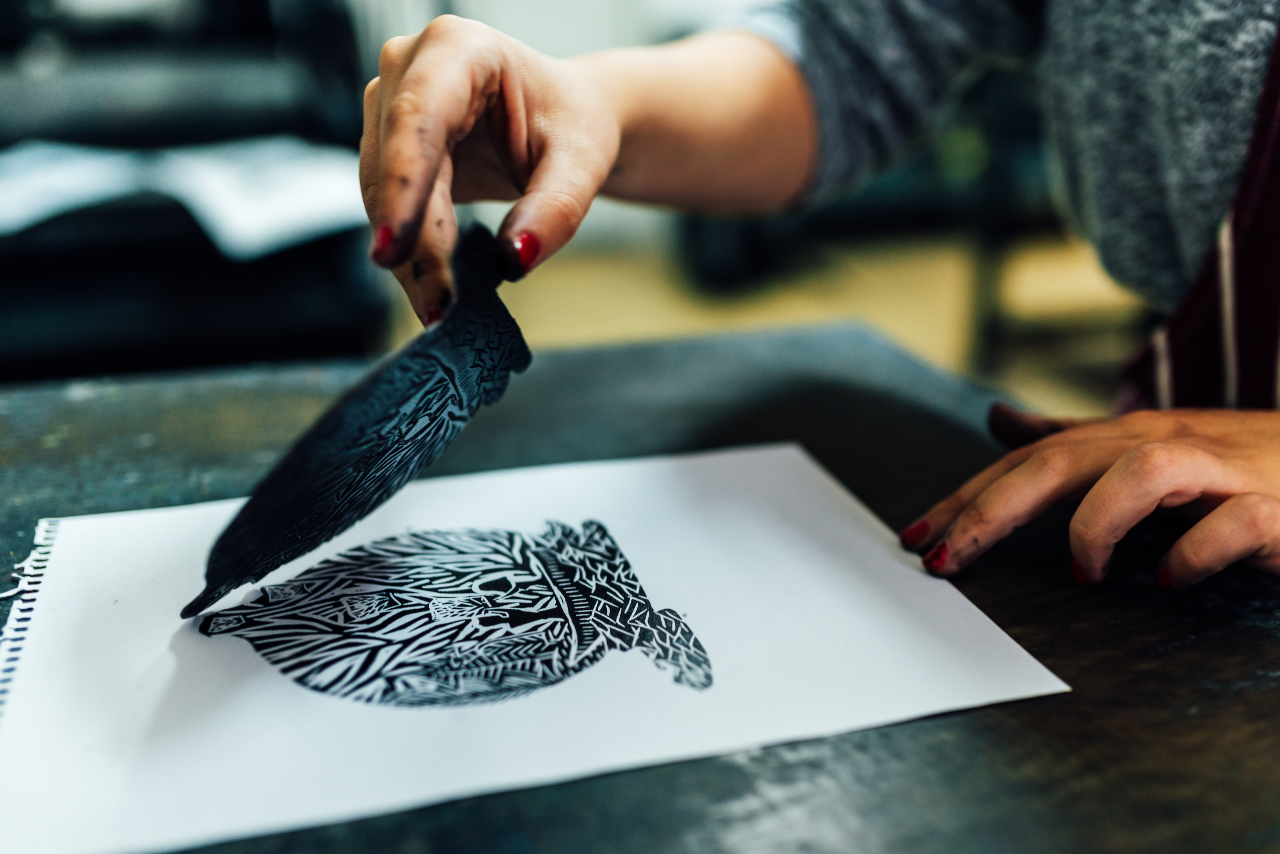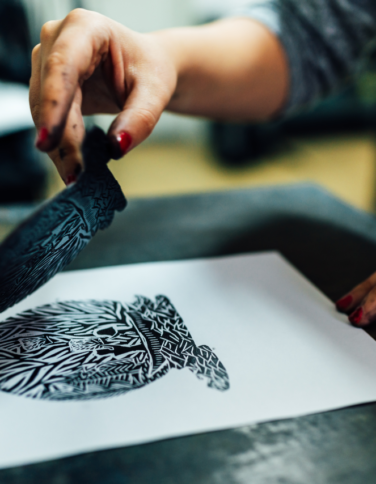 Printmaking at Home: The Basics
This Online course offers tuition in the wonderful processes of print, but unlike most is specially adapted so that you can create from the comfort of your home!
You will learn some basic printmaking techniques, without the need for specialist facilities or the use of a press, through practical workshops looking into the basics of making successful and effective prints. Not only will you be shown techniques of making printed artworks, but you will learn how to adapt processes and use them for making various objects, products and outcomes. This course is a valuable introduction to print and ideal for anyone looking to broaden their creative language and discover the fantastic possibilities print can offer.
What will you learn:
How to make some basic printmaking equipment or adapt household items for the process
What your bought materials are and how to use them
Basic relief printing of found objects
Techniques of planographic printing, including the various techniques of monoprints
How to make a collagraph print and the various ways to print it, this technique makes the most of recycled materials
How you can add more to your prints with tricks and tips about inking up and printing
How these techniques can be adapted for various uses including illustration, fabric printing and more
You will learn through practical, demonstrative, workshops that will equip you with the steps needed to create works of each process along with the written accompanying guide to help. This course is unique in that you will learn various tips and tricks to make exciting prints, as well as being able to interact and discuss your projects with the tutor.
Below is a basic list of what you will need, including materials tested out by our tutor!
There is a gentle request to buy the ink as advised because it will give you the best result
A roller/brayer. No less that 6cm but if you can stretch to a 10cm roller, it will give your more scope for image making.

Artway
Jackson's Art
Great art

Gearstacker Oil based printing ink, suitable for plate lithography
Chinese/japanese rice paper. Somewhere around 30-80gsm.

Artway
Jackson's art
Jackson's art Various papers tester pack, if you fancy some variety!

Great art, really good value as you get a lot of paper here. You will tear from the roll which I will show you how to do in the courses materials workshop.
More everyday objects it would be useful to source for the course. Most of these can be sourced from waste packaging etc. Or found in the kitchen or charity shop.
old picture frame
rolling pin
an old tea towel, table cloth, pillowcase
jam jar lid, preferably not too small
corrugated cardboard from a cardboard box, like the kind from posted parcels
greaseproof paper
PVA/ a glue stick
tape: masking tape, cellotape or parcel tape, whatever you may have to hand
some kind of degreaser, any household multi surface cleaner, but no bleach!
a drizzle of oil, like vegetable, olive oil or baby oil (nothing with dairy in though)
various interesting scraps, think about a diversity of textures, whatever catches your eye!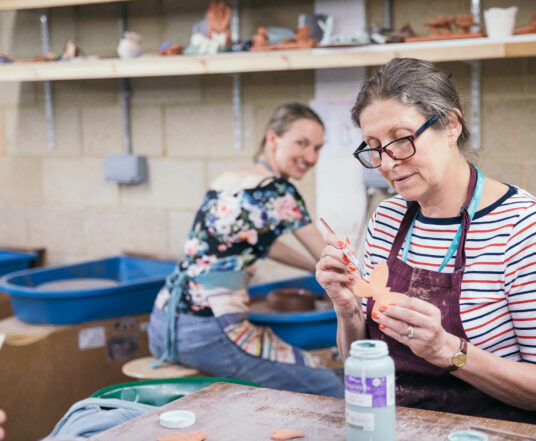 Meet the tutors
We want our learners to feel welcome, safe and at ease when attending our classes, especially if this is your first time attending an adult education class or if you're coming back to education after a break.
If you're interested in one of courses, meet our tutors first! You'll see they have similar passions and interests and, most importantly, the right qualifications to help you make the most of your time and money.