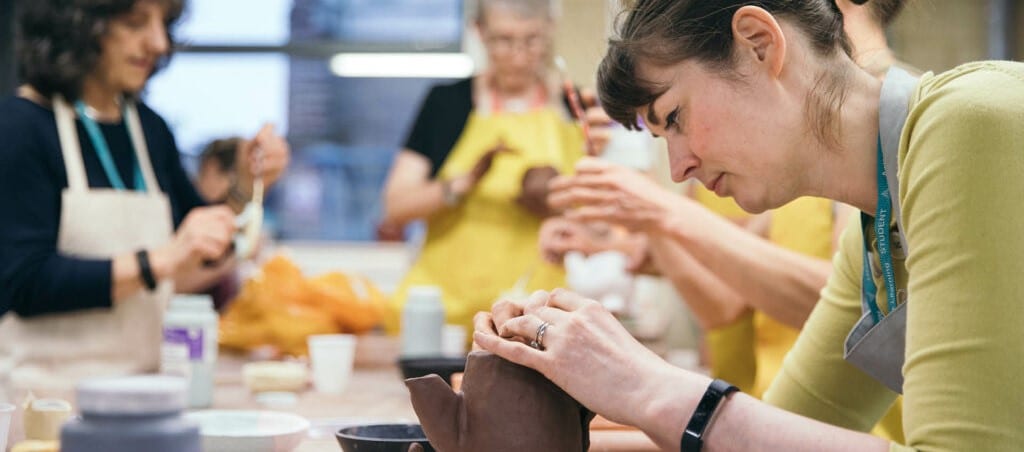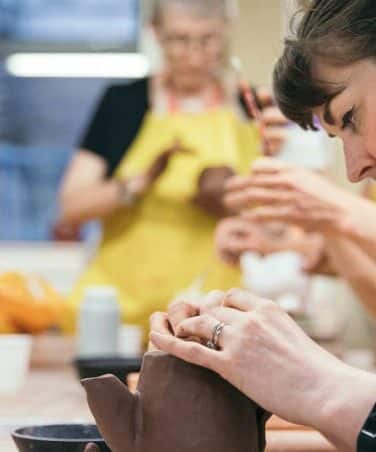 Pottery and Ceramics for Beginners: PM
Explore your creative ideas whilst learning the exciting possibilities of working with clay.
Our Pottery and Ceramics for Beginners is a practical, workshop-based course with group and individual demonstrations of a variety of techniques, including hand-building, decoration and glazing.
The aim of the course is to provide you with basic pottery skills. You will work at your own pace with our friendly and experienced tutor's guidance.
Most learners find immense satisfaction from working with the simple elements of clay, water, and glazes, enabling them to de-stress from a busy day!
If you want to keep practising and progressing your pottery skills, you can return for another course, or sign up for one of our weekly mixed-discipline ceramics classes.
Once fired in the kiln, you will be able to take away your own handmade pieces.
Please note: The listed fees cover teaching and the use of the facilities. You will be required to pay additional charges for bisque and glaze firing of your work.
This course only runs during term time.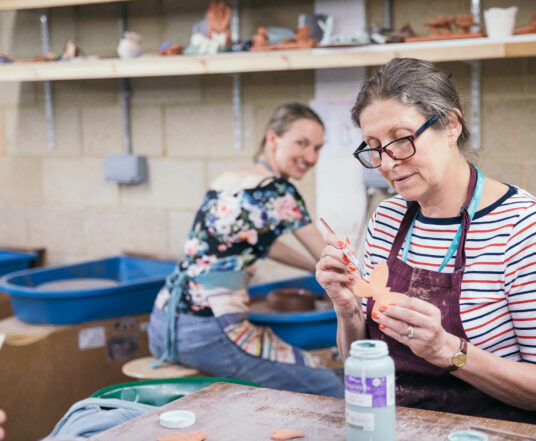 Meet the tutors
We want our learners to feel welcome, safe and at ease when attending our classes, especially if this is your first time attending an adult education class or if you're coming back to education after a break.
If you're interested in one of courses, meet our tutors first! You'll see they have similar passions and interests and, most importantly, the right qualifications to help you make the most of your time and money.