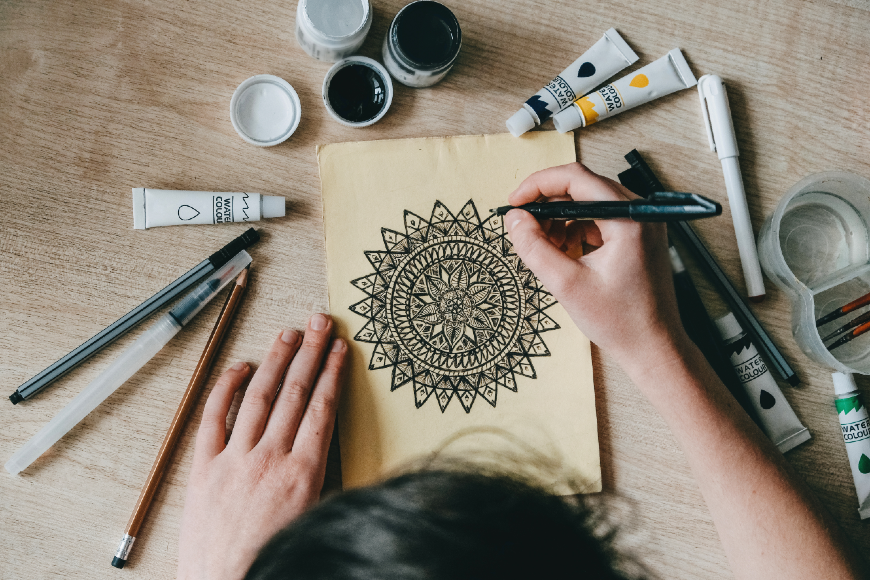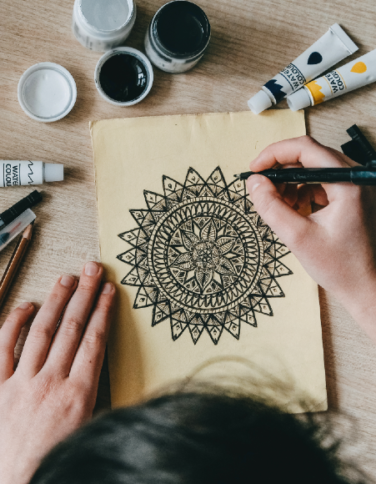 Mixed Media and Painting
Mixed media is a type of artwork that mixes different media or materials into one piece.
In this 10-weeks course, you will have the opportunity to explore a range of new techniques and materials, creating contemporary artworks that are built up through layers.
What differentiates this course from other painting courses is the wide range of materials and techniques that are used. A variety of contemporary, mixed-media painting materials are introduced and practiced.
This course runs during term time only.
Janet Lueck is a qualified art teacher (PGCE) and has a Master's degree in Fine Art Print. She has over 25 years of teaching experience, specialising mainly in drawing, painting, printmaking, and mixed-media techniques. Janet is also a practising artist, exhibiting her own work both for solo and group exhibitions. She is a member of Oxford Printmakers Co-operative (OPC), where she also teaches adult courses and has been a tutor at Brightwell Painting Club for over 10 years.
You will explore how to use different mixed-media/painting materials, such as tissue paper, sand, gesso/PVA, painting mediums, chalks, oil pastels, inks, watercolours, and acrylics to explore surface and layering techniques. You will also use drawing materials where needed.
You will study mixed-media and painting skills, covering a variety of surfaces and techniques.
You will also explore the selection and layering of different materials (eg: watercolours, acrylics and chalk).
Use of brushwork, colour mixing/theory, tonal work.
Developing mixed-media compositions based on different subject matters and your own ideas.
Tutor demonstration and examples.
From individual one-to-one instruction by the tutor.
Direct observation and still life.
Working from images, photos, artists copies, etc. These can be provided by the tutor or be your own chosen images.
Group discussion regarding peer output.
Studying photocopied hand outs.
Please bring an apron or an old shirt or overalls to protect your clothing. If you have a sensitive skin, latex gloves might be useful.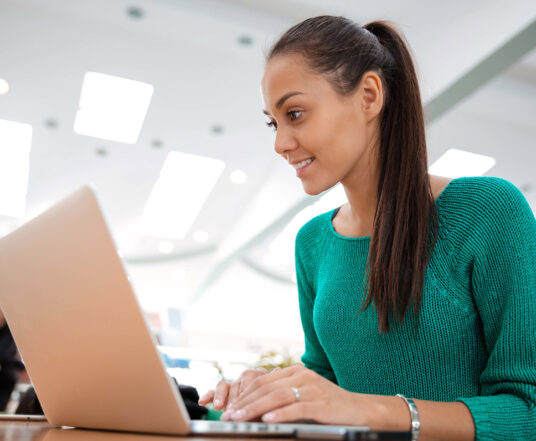 Meet the tutors
We want our learners to feel welcome, safe and at ease when attending our classes, especially if this is your first time attending an adult education class or if you're coming back to education after a break.
If you're interested in one of courses, meet our tutors first! You'll see they have similar passions and interests and, most importantly, the right qualifications to help you make the most of your time and money.