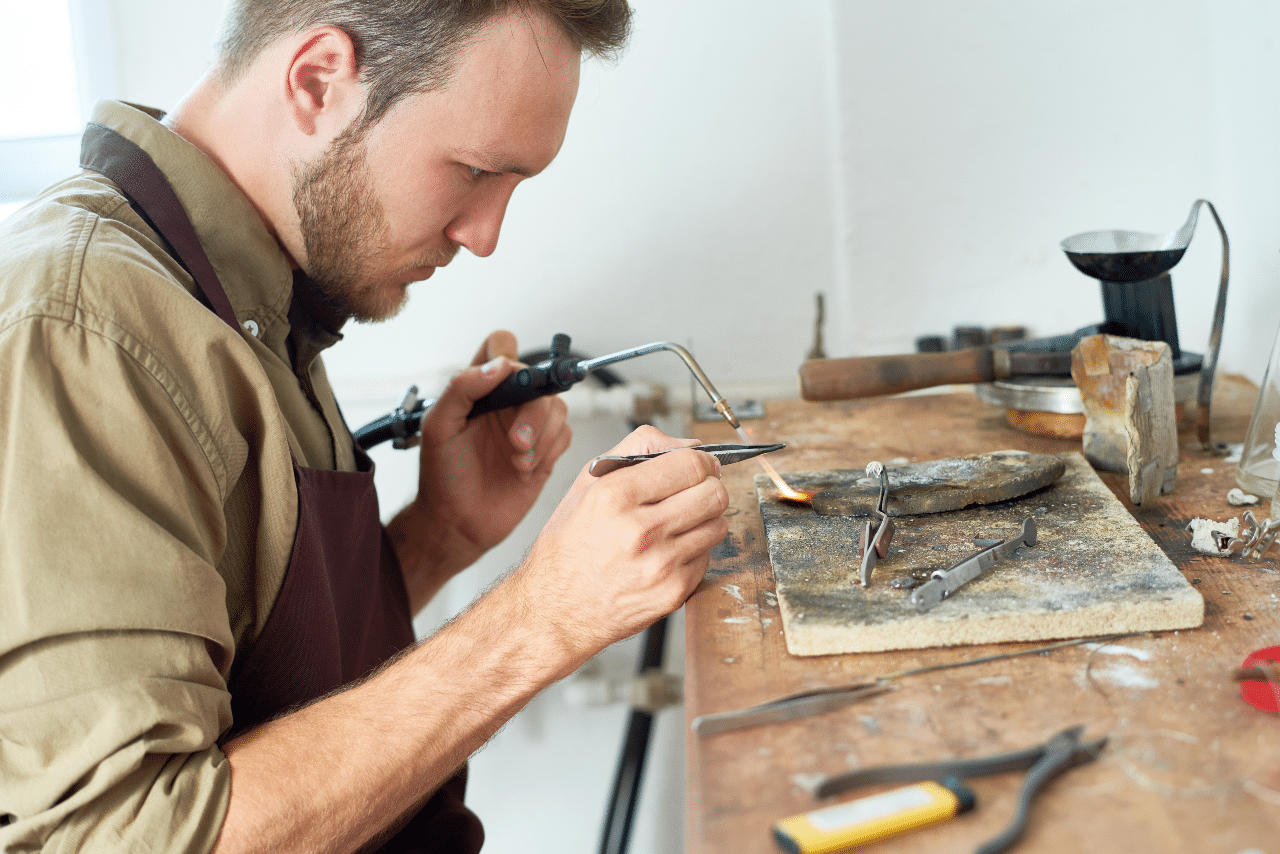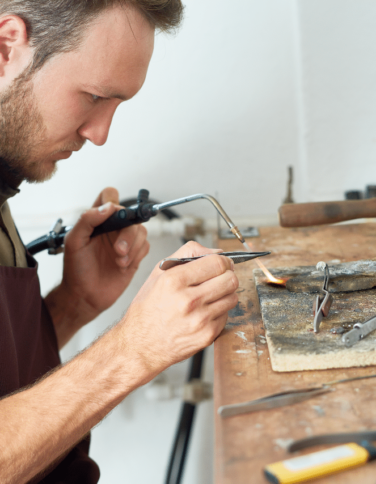 Metal Sculpture: Beginners
This six-week course will introduce you to the basics of working with metal to make a series of small sculptural objects that you can take away.
The course is suitable for beginners or those with some prior experience.
Learn the techniques required in making sculptural objects in steel:
cutting
bending
welding and joining small-scale metal
Please bring ideas, inspiration and scrap metal.
Please note: Metal Sculpture will run during term time only, over six evenings
Why not expand and progress your metal sculpture skills by enrolling on the next level: Sculpting with Metal, where you will be able to explore different techniques to work with metal and create your own artwork.
There are a limited number of FREE places available on this course, for those aged 19 and over (at the start of the course) and who either have a mental health condition or difficulty, are employed and earning an annual salary less than £17,004 per annum, in receipt of state benefit in your own name and unemployed or working and earning less than £338 per month (or £541 for household claims), are a single parent, or have a social or emotional difficulty.
For further details and to applyplease email us. To find out more and to view the terms and conditions please view our Community Wellbeing page
This is an introductory course intended for those who have little or no previous experience of working with metal.
Using examples of other artist's work, a variety of approaches to working with metal will be explored. You will learn:
how to work safely in the metal workshop
how to use some simple tools and techniques to cut, bend and roll steel sheet metal and rod
how to join metal by drilling, bolting, riveting and welding
a basic understanding of working with steel as a material for making sculptural works
experience in working in the workshop environment safely and productively
Lessons will include elements of formal, teacher-led instruction, practical demonstration and group work.
This course is suitable for beginners and therefore there are no formal entry requirements.
All necessary Personal Protective Equipment (PPE) will be provided.
Most of the materials are covered by the course fee, if you would like to make larger pieces there might be an extra cost.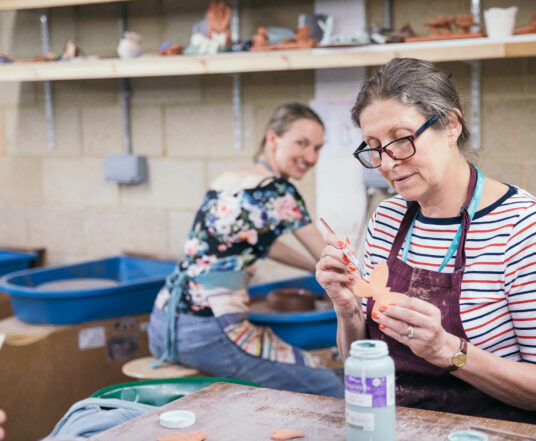 Meet the tutors
We want our learners to feel welcome, safe and at ease when attending our classes, especially if this is your first time attending an adult education class or if you're coming back to education after a break.
If you're interested in one of courses, meet our tutors first! You'll see they have similar passions and interests and, most importantly, the right qualifications to help you make the most of your time and money.