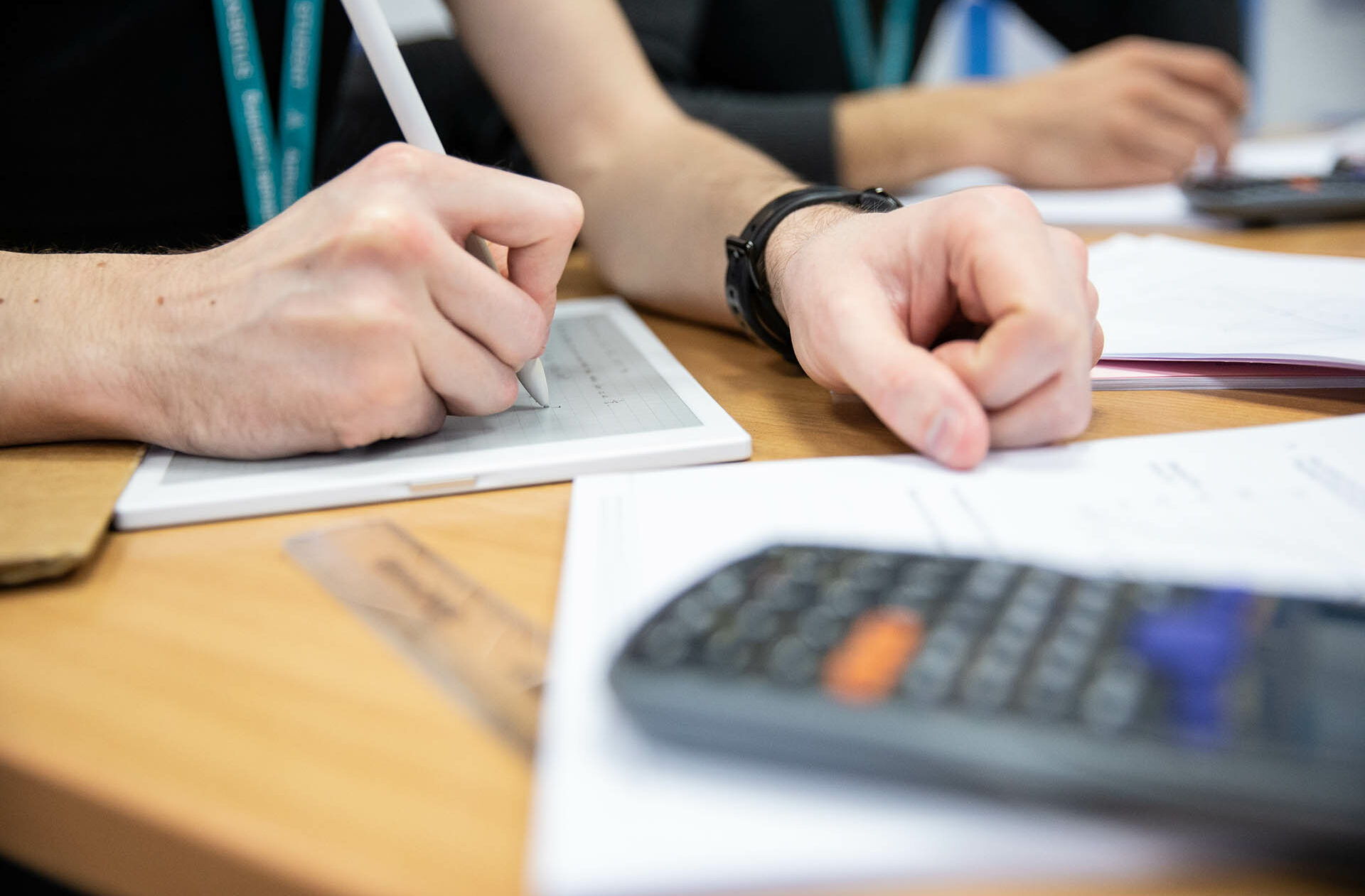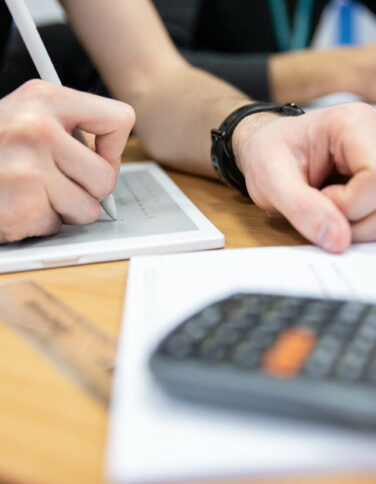 Functional Skills Maths
Our Functional Skills maths courses are for anyone who does not have a maths GCSE Grade C (4) qualification and would like to improve or update their skills. They are also suitable for learners whose first language is not English, and who have achieved a minimum of an Entry 3 ESOL qualification.
If you do not have a grade 4 (C) or above in maths at GCSE level, then this course is free.
Our friendly and supportive tutors will work with you to find out which areas you would like to improve and put together an individual plan.
There will also be a chance to study for a nationally-recognised qualification.
We run courses in the daytime and evening. The schedule is flexible, with multiple times and day available, so please get in touch to see if we can fit in around your schedule.
We will cover all the basics that you may have missed during your formal education. This will give you the skills and confidence you need to succeed in most mathematical challenges.
You can gain a national qualification at the appropriate level in maths.
Improving your maths skills can give you the confidence to help you reach your individual goals, whether it be helping your children with their homework, moving into employment, or gaining further qualifications.
We understand that everyone has their own preferred learning style and that some need more time than others to understand the material. Our teachers use our award-winning Learning Philosophy to make sure your studies are fun, relevant to you and practical.
At the initial interview, our welcoming and professional team will assess your current maths ability and discuss with you what you want to achieve from this course.
We can also give you advice and information to help you plan your next step, whether you would like to study another course in the college or elsewhere, or if you are looking for work.
Courses are available at a range of different levels. You will be asked to attend an initial assessment with a tutor to identify which course is right for you.
Learners need to make a firm commitment to attend for the whole course.
If you do not have a grade 4 (C) or above in maths at GCSE level, then this course is free, whatever your age.