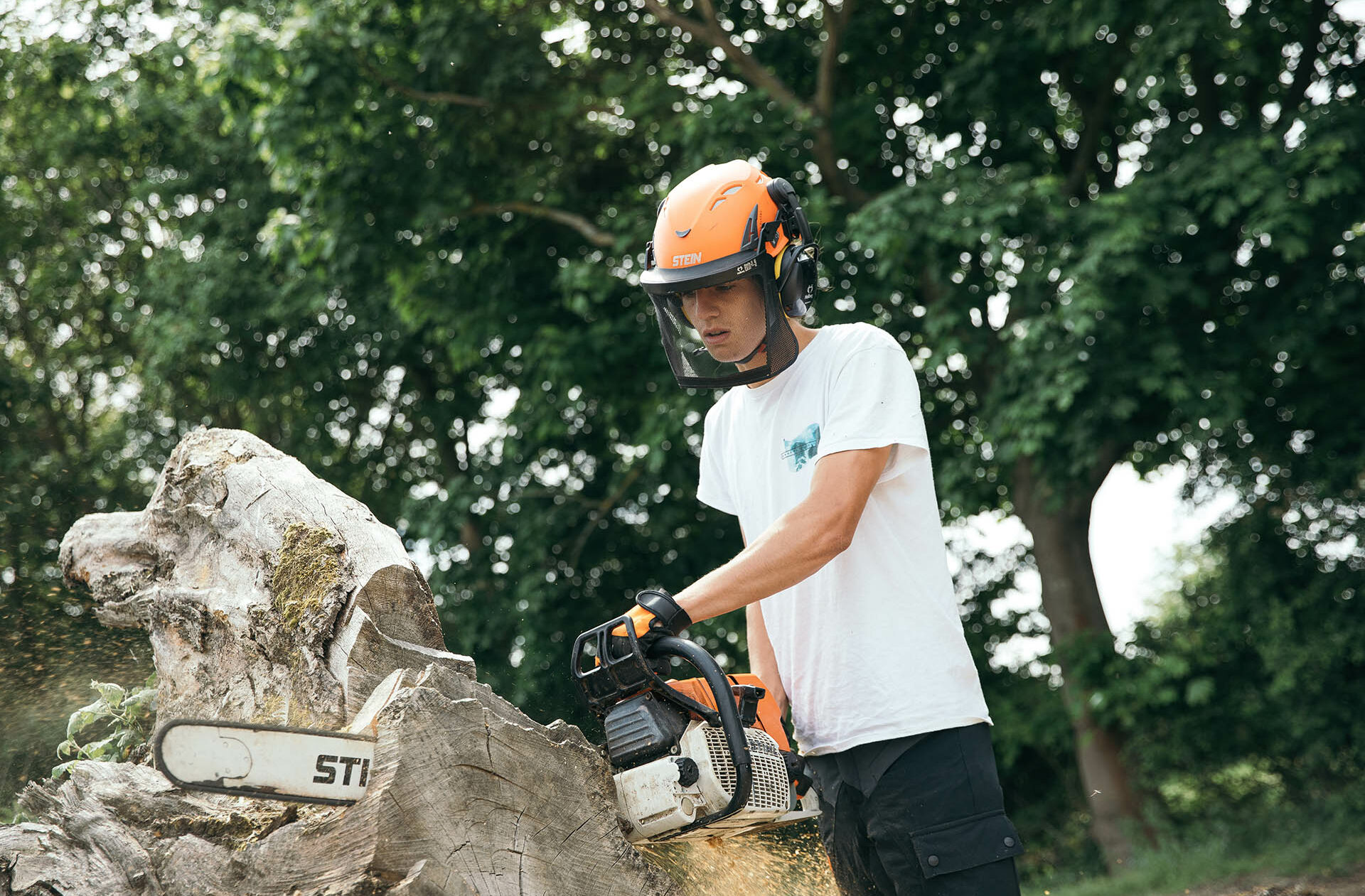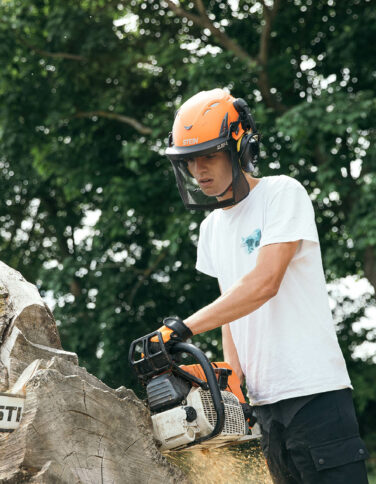 NPTC Safe Use of Stump Grinders
This course is aimed at arborists, landscapers, grounds persons, estate workers and anyone else who may need to operate and maintain a stump grinder.
The course will cover basic generic and site risk assessments, current Health and Safety legislation and PPE. However, it will consist mainly of the practical elements so you will be carrying out pre-start and post-operational checks, routine maintenance tasks and removal and replacement of the grinding teeth.
You will be asked to operate the stump grinder in a safe manner taking into account site and operator safety.
Merrist Wood has developed an excellent reputation for land-based expertise and coupled with our award-winning Learning Philosophy, we are able to offer a practical education, tailored to your needs.
No formal requirements are necessary to join this course, but you must be 16 years of age or older.
To complete this course, a reasonable level of fitness is required.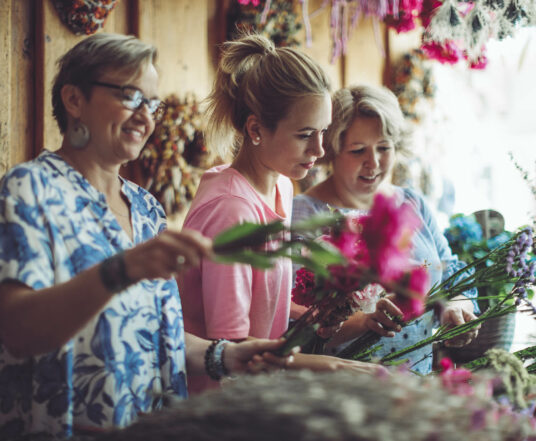 Meet the tutors
We want our learners to feel welcome, safe and at ease when attending our classes, especially if this is your first time attending an adult education class or if you're coming back to education after a break.
If you're interested in one of courses, meet our tutors first! You'll see they have similar passions and interests and, most importantly, the right qualifications to help you make the most of your time and money.