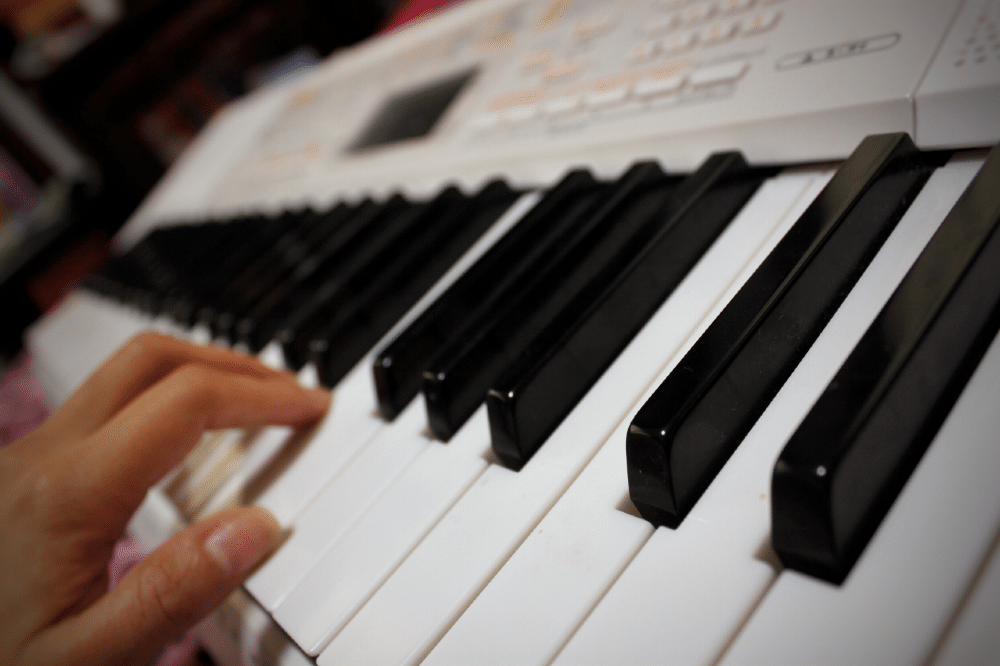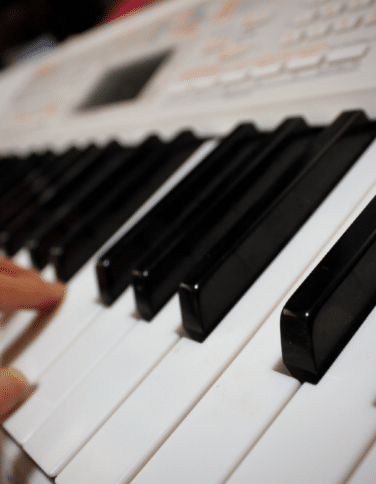 Keyboard, Piano for Beginners
Start your piano learning from the very beginning from the comfort of your own home with our online course. Suitable for absolute beginners who wish to learn to learn to play and read music.
More details:
Learn the basics of piano playing in this introduction to the wonders of piano music in this online course. You'll be taught how to navigate the piano keyboard layout and acquire keyboard skills using five-finger patterns. You'll also learn how to read music notation and through practical exercises in class you will develop your listening skills. As this is a practical course you need access to a keyboard (with 88 keys) or an electric or acoustic piano to play during the online lessons and so that you can practise between sessions.
What you will learn
Basic fingering patterns and melodies based around 'C position'
Keyboard navigation and aural recognition of high and low pitch and intervals
Posture at the piano and correct hand shaping
Reading music notation and recognising symbols for high and low pitch (treble and bass clef) and the musical alphabet
Clapping and reading rhythmic patterns and counting in simple time signatures
How will I learn?
Your tutor Polly will use a variety of techniques to teach you:
Tutor explanation and demonstration via webcam at the piano
Lots of encouragement and feedback on your playing in a group and individually
Short recordings (videos and audio files) for you to practice along with posted on our Virtual Learning Environment; ALO
Worksheets for you to download and print out posted on our Virtual Learning Environment; ALO
Easy to follow demonstrations and group exercises to develop aural skills and theoretical study
To make good progress a regular practice routine is essential. We recommend 20 mins daily.
As this is an online course you will need access to the internet and your own electric piano or keyboard with 88 full-sized keys or an acoustic piano. You will need a copy of Adult All-in-One Course: Lesson, Theory, Technique Level 1 (Alfred's Basic Adult Piano Course) which we use as our class text book.
With so many different options available, finding a digital piano or keyboard that's right for you can feel like a daunting task. From polyphony to weighted keys, you're likely to come across technical terms that can leave you bewildered, especially if you're new to the instrument. Ultimately, the digital piano or keyboard you choose should depend on factors personal to you, such as your budget, experience level and goals. Before you dive in, check out this useful guide to help narrow down the options that will suit you best.
Piano/keyboards for Beginners Taster Session
Please enrol on our Piano/keyboard for Beginners Taster Session which is a pre-recorded video with Polly for you to watch. This will prepare you for our first session. You will learn some basic techniques that you can play along with to introduce you to the piano. This is an Online course that runs on 10 Mondays from 7-8.30pm. Term Time only.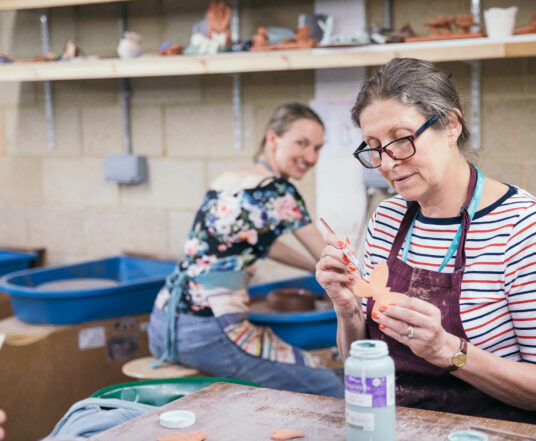 Meet the tutors
We want our learners to feel welcome, safe and at ease when attending our classes, especially if this is your first time attending an adult education class or if you're coming back to education after a break.
If you're interested in one of courses, meet our tutors first! You'll see they have similar passions and interests and, most importantly, the right qualifications to help you make the most of your time and money.