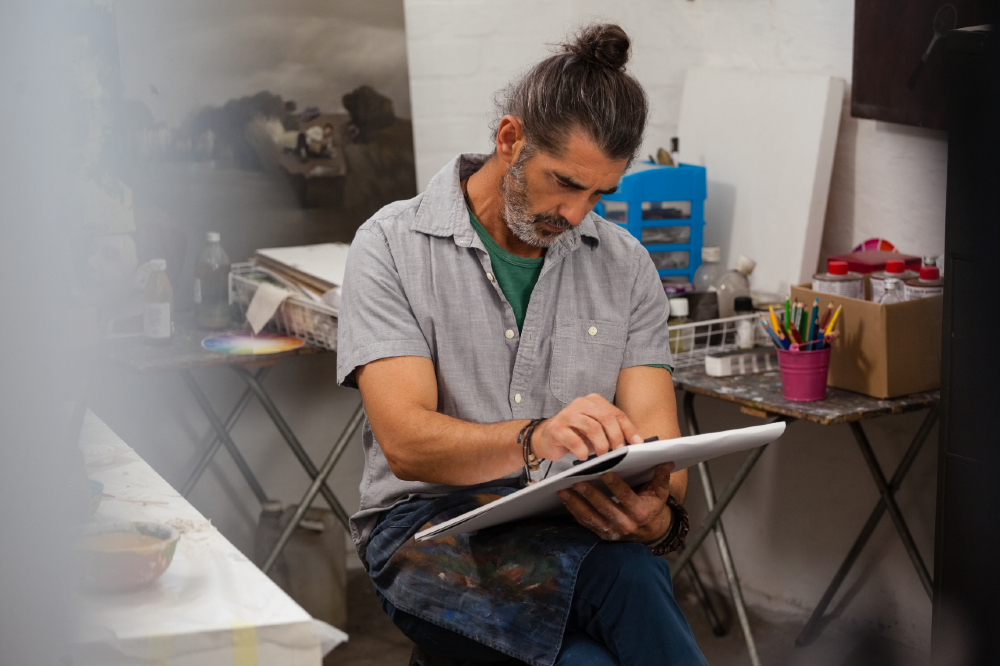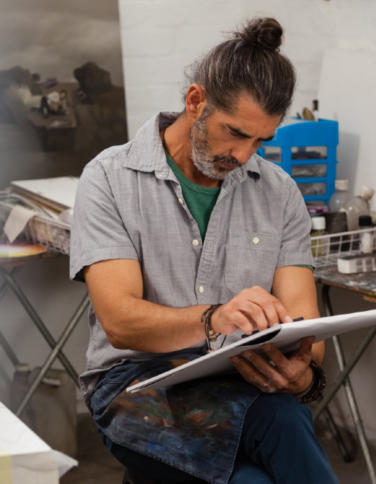 Experimental Painting and Drawing One Day Workshop
This exciting workshop gives artists of all levels the opportunity to experiment with drawing and painting in new ways, including figurative and abstract work with which they might transform their painting practice.
The primary aim of this workshop is to enable students to experiment with a range of materials and techniques that they may not have previously considered. Under the guidance of our experienced tutor and practising artist, spend a fun day experimenting and playing!
You will try out ways to make art through drawing and painting with a range of different materials and will be encouraged to play! You will finish the workshop with a new perspective of how materials and artists can work together and where you see your own place in this process.
These groups are about learning together and finding what inspires us, supporting and enjoying those individual discoveries.
Teaching methods include:
Practical activities where you can experiment with different ways of working
Tutor demonstrations
Individual support where you will be encouraged to be open-minded to develop your creativity, seeing how broadly the group interprets each challenge
Please bring lunch and refreshments.
Dress for a potential mess! An old shirt will cover sleeves and fronts very well.
You are welcome to bring pictures of things that inspire you.
The following art materials are provided but you can bring your own:
Foil
Drawing pencils
Rough paper
Cartridge paper
Charcoal
Erasers
Sharpeners
Containers for brushes
White chalk
Coloured pastels
Graphite sticks
A3 paper
Paint brushes
Black biro
Materials to be provided by students:
A picture of something that interests you (could be a scene, person or object)
Acrylic paints (black, white and at least two other colours)
Brush(es) for acrylic paint
Black biro or ink pen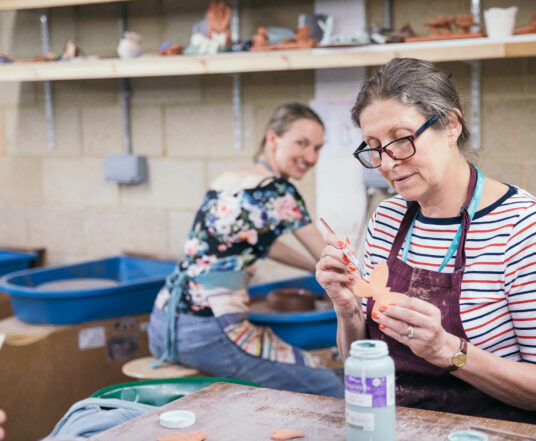 Meet the tutors
We want our learners to feel welcome, safe and at ease when attending our classes, especially if this is your first time attending an adult education class or if you're coming back to education after a break.
If you're interested in one of courses, meet our tutors first! You'll see they have similar passions and interests and, most importantly, the right qualifications to help you make the most of your time and money.