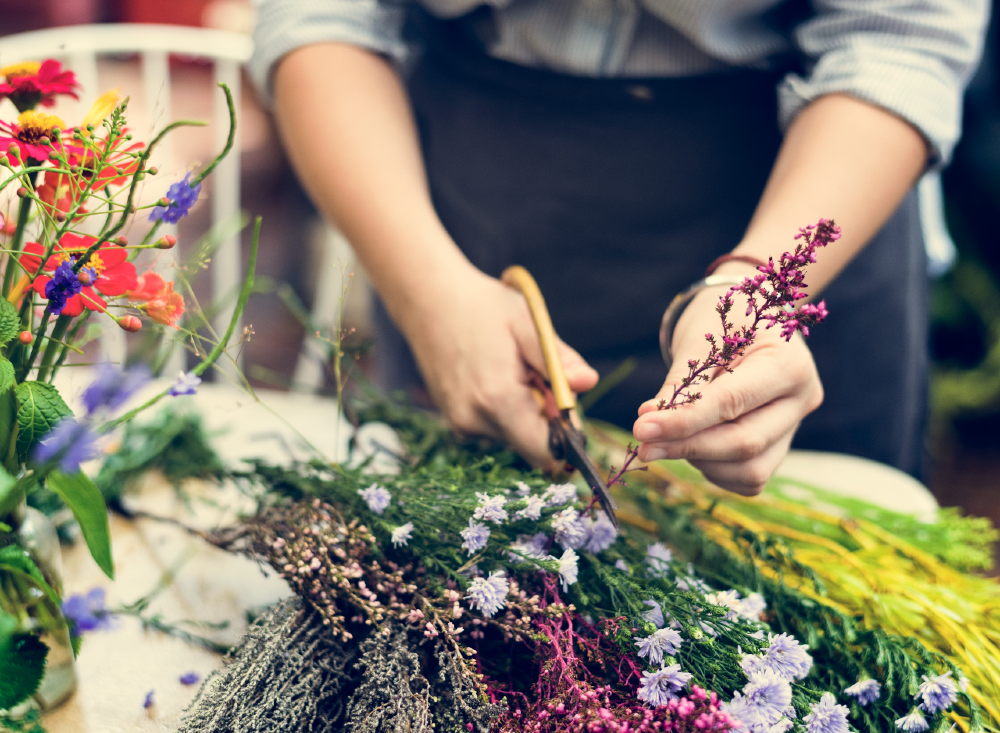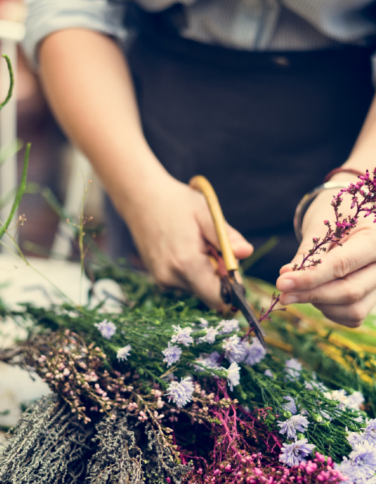 Community Wellbeing: Creating Floral Funeral Tributes
It's not always a subject that is easy to talk about but funeral and sympathy work is a very important sector of floristry and is still the one area that florists excel and supermarkets cannot! It can also be extremely comforting to be able to make tributes for family and friends who have lost loved ones, they will appreciate having someone creating their personal tributes with love and attention. It is truly satisfying and creative work.
This is one of our Community Wellbeing courses.
Our Community Wellbeing programme offers a series of FREE courses to develop skills, knowledge, confidence and improve mental wellbeing for adults aged 19 and over. You are eligible for these funded places if you are aged 19 or over (at the start of the course) and either have a mental health condition or difficulty, are employed and earning an annual salary less than £17,004 per annum, in receipt of state benefit in your own name and unemployed or working and earning less than £338 per month (or £541 for household claims), are a single parent, or have a social or emotional difficulty. For further details and terms and conditions please view our Community Wellbeing page.
In this course, you will gain the skills to plan and complete a funeral tribute.
You will need:
an apron
a pair of suitable scissors and secateurs, if you have them
The course includes all the flowers and materials required to complete the course.
We would recommend wearing comfortable shoes and clothing that you don't mind getting wet or dirty (as flowers involve a bit of both).
If you enjoyed this course, why not try one of our other floristry leisure courses or qualifications!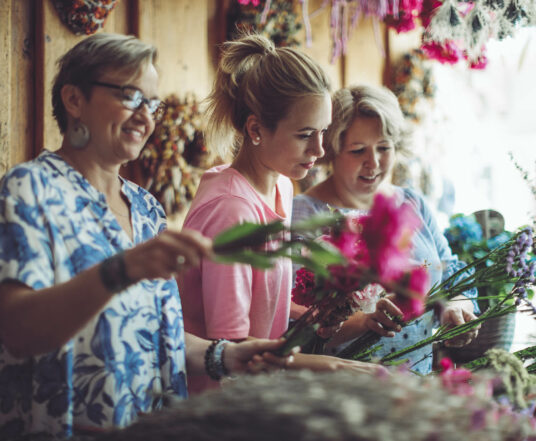 Meet the tutors
We want our learners to feel welcome, safe and at ease when attending our classes, especially if this is your first time attending an adult education class or if you're coming back to education after a break.
If you're interested in one of courses, meet our tutors first! You'll see they have similar passions and interests and, most importantly, the right qualifications to help you make the most of your time and money.