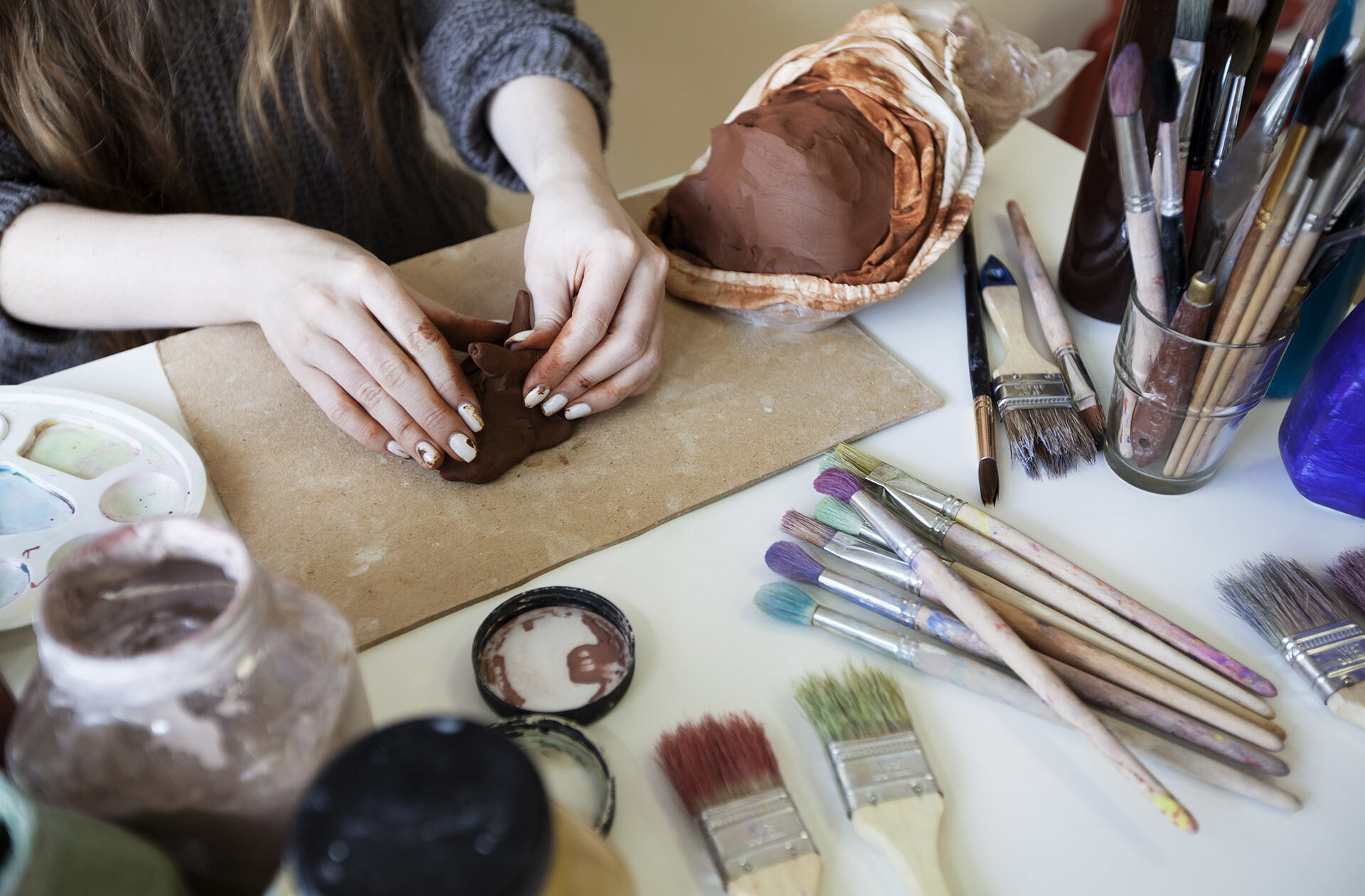 Community Learning – Exploring Creative Materiality
You will learn how to cast, sculpt, paint, draw and screen print with the access and flexibility of honing skills depending on your individual specialism, with the aim of producing a range of different outcomes depending on your individual practice. All levels of ability are welcome!
Our Community Learning programme offers a series of FREE courses to develop skills, knowledge, confidence and improve mental well-being for adults.You are eligible for these funded places if you are aged 19 or over (at the start of the course) and also meet one or more of the following criteria:
either have a mental health condition or difficulty
are employed and earning an annual salary less than £17,004 per annum
in receipt of state benefit in your own name and unemployed or working and earning less than £338 per month (or £541 for household claims)
are a single parent
have a social or emotional difficulty
Sessions will cover a range of techniques informed by a broad range of historical and contemporary artists. The 20-week course will be divided into four, five-week workshops on the themes: Painting and Drawing, Casting and Sculpting, Landscape and Portraiture.
You will work with tutors and peers to build upon your creative practice through demonstrations, critiques, and collaborations. Fostering a community of practice will be at the centre of the sessions, sharing and learning from one another in a supportive and expressive environment.
Useful handouts will be available throughout your course, so you can expand your creative methods outside of the session.
By the end of the course you will be able to identify and apply key formal theories and have a body of work that will display your creative understanding.
Enjoy these 2-hour long sessions with peers, learning new techniques and enjoying the peaceful environment at our Guildford College Campus.
Please get in touch if you would like more information about the course! Further details can be provided by the tutor.
Course Has Started Enquire Below
Flexible start - 31 July 2023

16-18:

Free

Funded places are available on this course. Read the course description for details.

Adult:

Free

Funded places are available on this course. Read the course description for details.
Enquire about this course
Alternatively enrol by phone quoting OC11LP1A006Q or ask a question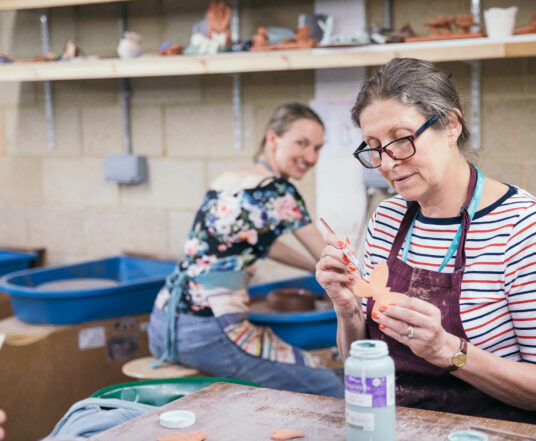 Meet the tutors
We want our learners to feel welcome, safe and at ease when attending our classes, especially if this is your first time attending an adult education class or if you're coming back to education after a break.
If you're interested in one of courses, meet our tutors first! You'll see they have similar passions and interests and, most importantly, the right qualifications to help you make the most of your time and money.