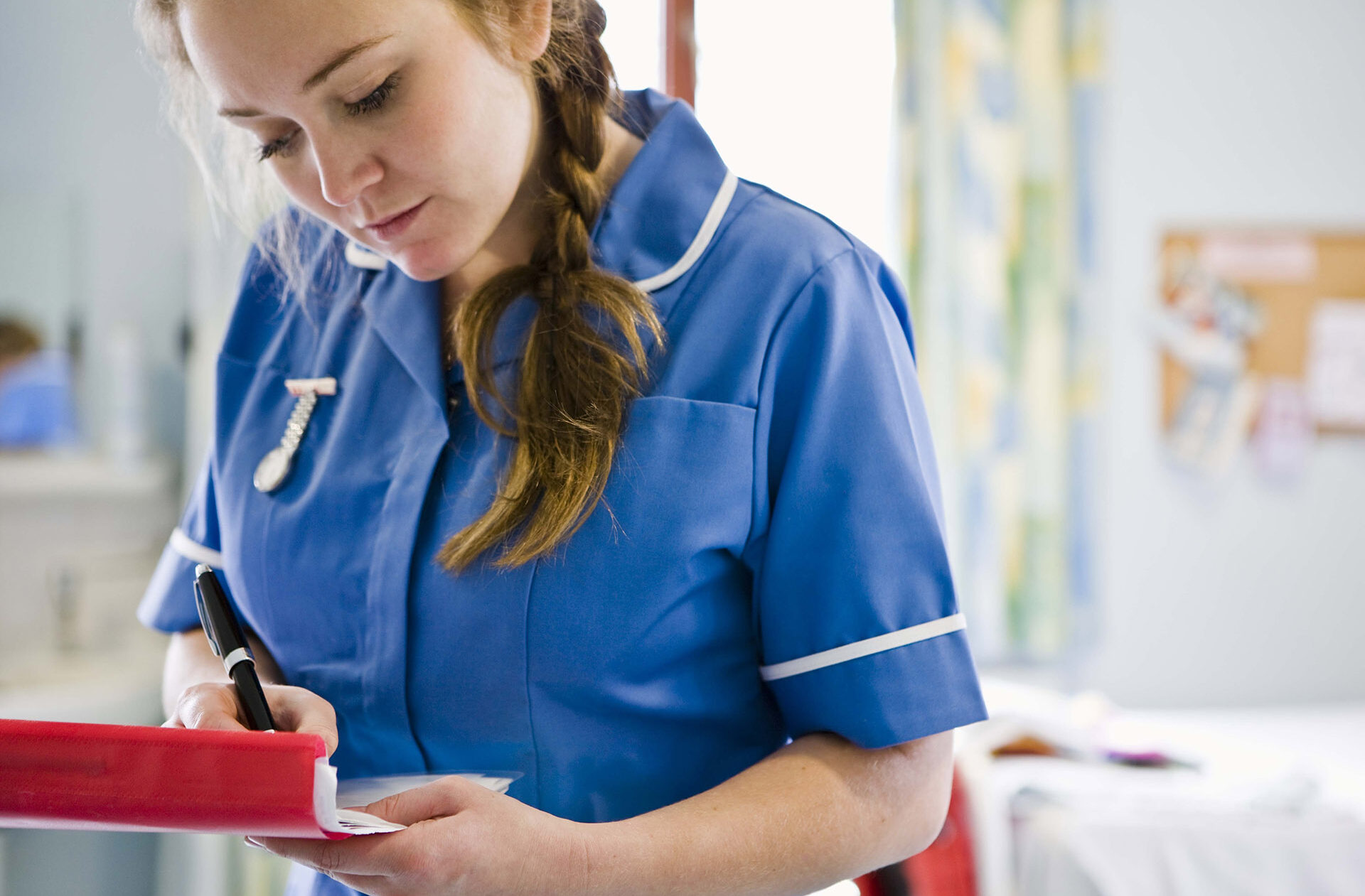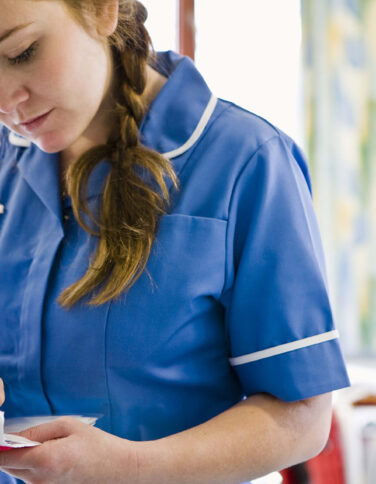 Access to Nursing and Midwifery: Online Level 3 Diploma
This course is fully online, students must have use of a laptop to complete this course.
This is the fast-track route to the healthcare profession you have always wanted! Get the skills and qualifications you need to get onto a healthcare course at university next year and start on your way to a career in the NHS or other related healthcare organisations.
This course is completely unaffected by COVID-19 as it is fully online, in fact there is no better time to be studying remotely.
If you pay with an Adult Learner Loan and progress directly to university after this course, the government will write off your loan!
Activate Learning offer an Access to HE Online Level 3 Diploma in Nursing and Midwifery, giving you a brand new, convenient and affordable way to study for your qualification online.
Are you interested in a rewarding and challenging career in healthcare, but worry that a lack of time and qualifications could prevent you from taking that next step? If you are aged 19 or over and aspire to go to university to study a healthcare-related degree, an Access to Higher Education Online Diploma is the route for you.
The Access to HE Online: Nursing and Midwifery diploma gives you the opportunity to progress onto degrees in midwifery, nursing, adult nursing, learning disabilities nursing, and child nursing.
Key programme features:
One-year programme
Personal tutor and supportive webinars
Equivalent to three A Levels, which means you can achieve the points you need for university
Flexible so you can learn at your own pace, in your own home
Designed exclusively for adults (19+)
Widely recognised and accepted qualifications by UK universities
Funding options available
Funding available:
Nursing Bursary for those going on to degree-level courses: Nursing students starting university will benefit from guaranteed, additional support of at least £5,000 a year to help with living costs.
The funding will be given to all new and continuing degree-level nursing, midwifery and many allied health students from September 2020. Read more about how it is expected to benefit more than 35,000 students every year.
19+ Advanced Learner Loan: If you are aged 19 or over, and you want to study an Access to Higher Education programme, you may be eligible to apply for an Advanced Learner Loan to cover your tuition fees.
Student Finance England will write off any outstanding Advanced Learner Loan balances you owe for an Access to HE programme, if you go on to complete a higher education/university level course. This means you do not have to repay it. If you don't go on to study a higher education/university level course, you won't need to start paying back the loan until you earn over £25,725 per year. Contact us for more details.
Level 3 Entitlement fee remission: If you are aged 19–23 and this will be your first eligible, full Level 3 course, then you may be able to do this course for free.
The main aim of this course is to prepare students for study at university. Students will receive subject specific study skills preparation, as well as tuition in subjects that are relevant to their chosen degree course.
You will study modules covering Introduction to Cell Biology, Aspects of Human Physiology, Planning a Practical Investigation, Biomolecules, Introduction to Psychology, Child Development, Psychological Investigation and Psychological Perspective and Behaviours, Introduction to Professional Healthcare Practice, Health Promotion and a Research Project.
This course is designed for anyone wanting to progress into a career in the NHS or other health related organisations. You can progress on to higher education to study for some of the various roles that come under the banner of nursing and midwifery professions, including; adult nurse, children's nurse, therapist, learning disability nurse, research midwife, midwife and maternity nurse, midwifery practitioner, neonatal nurse and maternity support worker.
As well as developing subject knowledge, you will improve your communication, personal and study skills through a core programme that also provides one-to-one tutorial support.
Activate Learning has helped over 3,000 Access to HE students progress on to university. OFSTED rated us 'good' in December 2017, with many outstanding features for our Access programmes.
The programme is one year in duration and is delivered fully online. Teaching will take the form of self-directed learning with regular tutor support, with additional provision via webinars and online forums for group discussions. Credits are gained through essays and reports. There will be a one time assessment for one unit for one subject at the end of the course.
Flexible learning and support
Finding the time to learn the skills and knowledge you need to progress your career can be difficult. Online learning means that you can study flexibly, at times to suit you and your lifestyle. As a one-year programme, it also means that you will be ready for university in less time than if you followed the traditional A Level route.
Throughout your time on the programme, we will provide support through a personal tutor, as well as through our telephone hotline, open Monday–Friday from 9am–5pm.
We will work with you to develop a study plan so that you can meet coursework deadlines and schedule study time around your other responsibilities.
We will also guide you through the process of your UCAS applications. This includes checking your applications and personal statement as well as providing the supporting references before they are submitted.
Access to HE Online: Nursing and Midwifery Level 3 Diploma is a one-year course and is validated and moderated by Ascentis under licence from the Quality Assurance Agency for Higher Education and comprises of 60 credits, of which 45 are graded and 15 ungraded. Students on the course study towards 3 credits in Preparing to Progress, 3 credits in academic writing and 54 credits over the three subjects Biology, Psychology and Professional Health Care Practice. It is a skills-based course with the academic content equivalent to A level standard (Level 3).
You will be assessed through tutor assessed coursework (approximately 96.5%) and one online exam (approximately 3.5%). All assessments are internally and externally verified through a rigorous and robust process to ensure that all grading is consistent, fair and provides developmental feedback.
The coursework will involve:
essays
presentations
examinations
discussions
a portfolio of evidence
You will study one subject at a time and will be assigned a tutor with specialist subject knowledge to guide and support you on your learning journey. You'll have access to supportive webinars and regular one-to-one support via email and phone.
Although the programme is intensive, it is structured in a way that recognises the pressures on mature learners. Many students successfully balance the programmes with work, family, and childcare commitments.
To be eligible for a place on an Access to HE Online programme, you must have GCSE English and maths at grade 4 (C equivalent) or above, or a Functional Skills Level 2 qualification.
Applicants must be aged over 19 and have been out of full-time education for a year.
You will have a numeracy and literacy assessment to check your suitability to study at Level 3. Don't worry, most students are successful in the assessment process.
As this is an online course, it is not possible to study maths and/or English at an Activate Learning college alongside the main qualification.
Some degrees require that you have some relevant paid or voluntary work experience, and this will also be checked at interview. Applicants are strongly advised to check degree entry requirements with prospective universities before applying.
There is a wide range of support available at the college for students, including financial support.