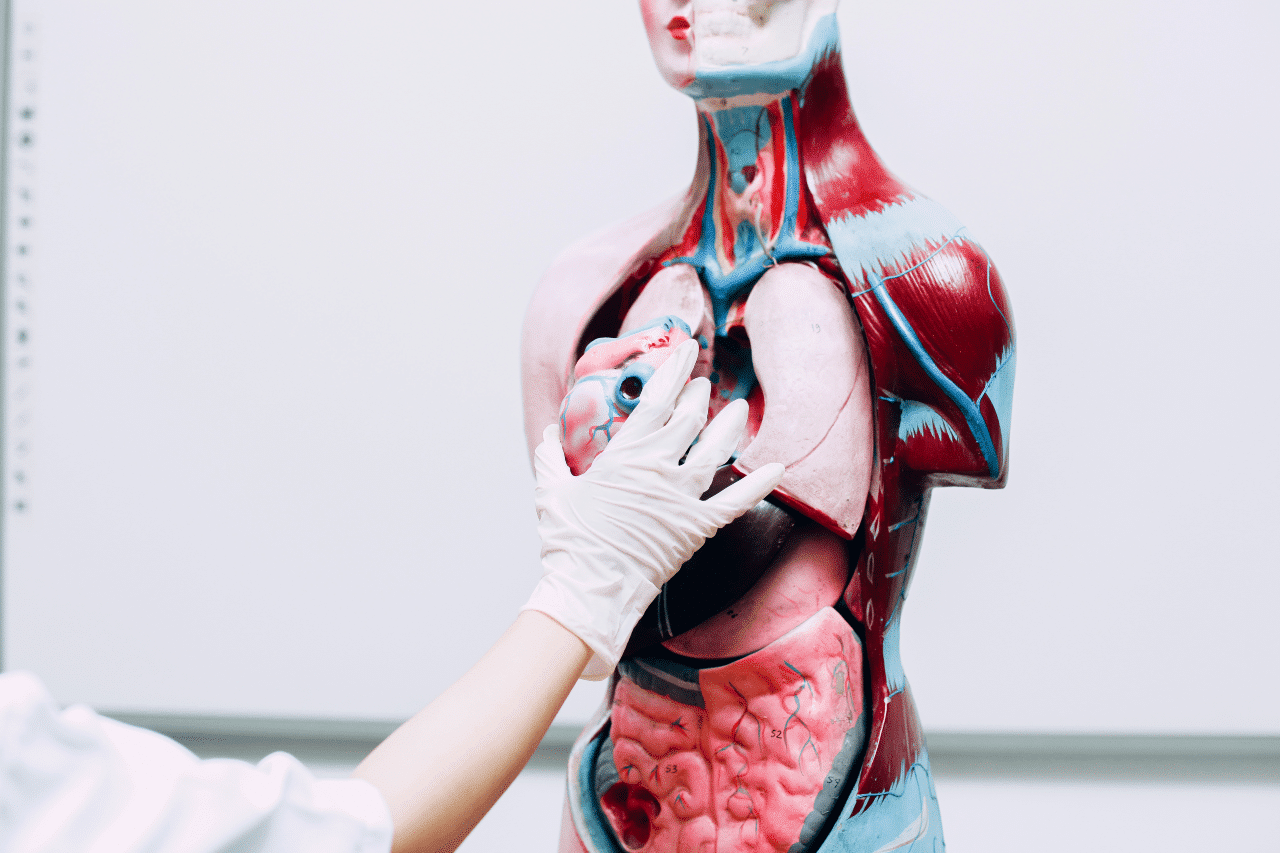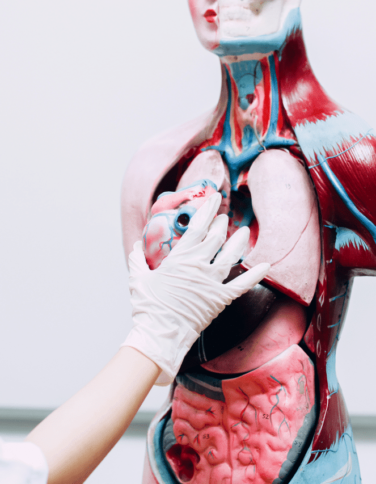 Access to HE: Medicine Level 3 Diploma
Get the skills and qualifications you need to get onto a healthcare course at university next year and start on your way to a career in the NHS or other related healthcare organisation.
An Access course is for mature students (19+) who have been out of full-time education for one or more years and would like to go on to higher education but do not have the formal qualifications needed.
Each year, around 95% of our Access to HE students progress to university on completion of their programme, going on to over 100 different universities across many different degrees and disciplines. Activate Learning, as a group, has helped over 3,000 Access to HE students progress on to university. OFSTED rated us 'good' in December 2017, with many outstanding features for our Access programmes.
The Access to HE: Medicine Diploma gives students the opportunity to progress onto degrees in physician associate studies, medicine*, medical science*, and pharmacology.
We have agreed with the University of Reading that graduates will have a secured progression route to their MPAS Physician Associate Studies programme with embedded placements throughout the programmes at the Royal Berkshire Hospital.
MPAS Physician Associate Studies
Students who complete an Access to HE Medicine programme to sufficient level are guaranteed an offer for the MPAS integrated masters degree at the University of Reading.
Reading College is one of the first institutes to offer this programme and does so in partnership with University of Reading.
Key programme features:
one-year programme
supportive personal tutor
equivalent to three A Levels, which means you can achieve the UCAS points you need for university
designed exclusively for adults (19+)
widely recognised and accepted by UK universities
funding options available
Funding available:
19+ Advanced Learner Loan: If you are aged 19 or over, and you want to study an Access to Higher Education programme, you may be eligible to apply for an Advanced Learner Loan to cover your tuition fees.
Student Finance England will write off any outstanding Advanced Learner Loan balances you owe for an Access to HE programme, if you go on to complete a higher education/university level course. This means you do not have to repay it. If you don't go on to study a higher education/university level course, you won't need to start paying back the loan until you earn over £25,725 per year. Contact us for more details.

Level 3 Entitlement fee remission: If you are aged 19–23 and this will be your first eligible, full Level 3 course, then you may be able to do this course for free.
Did you know that if you are applying to University to complete a medical degree that you will be required to complete the University Clinical Aptitude Test (UCAT)? Please see the Entry Requirements section below for more details.
*If you wish to go on to study a medicine degree, most universities require five GCSEs including English, maths, and science at grades 7–9 (A–A* equivalent). Applicants are advised to contact their university of choice to confirm their entry criteria.
The main aim of this course is to prepare students for study at university. Students will receive subject specific study skills, as well as tuition in subjects that are relevant to their chosen degree course.
You will study modules covering biology, physics, and chemistry. You'll be trained to perform a number of day-to-day tasks including; taking medical histories from patients, performing physical examinations, diagnosing illnesses, performing diagnostic and therapeutic procedures, analysing test results, developing management plans and providing health promotion and disease prevention advice for patients.
As well as developing subject knowledge, you will improve your communication, personal and study skills through a core programme that also provides one-to-one tutorial support.
The Access to HE: Medicine programme will prepare you for a career in the emerging role of Physician Associate.
Physician associates support doctors in the diagnosis and management of patients and are currently being heavily recruited for. The purpose of the role is to provide a continuity of care for patients, as well as provide a stability to the medical workforce.
Physician associates will usually start on the Agenda for Change (AfC) pay band seven, which is currently at £37,570. Many posts are internships that start on band six, which is currently £30,401.
As a physician associate, you might work in a GP surgery or be based in a hospital, but wherever you work, you'll have direct contact with patients with the opportunity to make a positive impact on their well-being.
Working life as a Physician Associate
You'll be a graduate who has undertaken post-graduate training and you'll work under the supervision of a doctor. Most physician associates currently work in general practice, acute (internal) medicine, and emergency medicine.
The programme is one year in duration and is delivered at college. This is a full-time course with 13 hours tuition per week, however you will also need to make additional time available outside of classes for research and assignment work.
Teaching will take the form of lectures, discussions, group work and self-directed learning.
Although the programme is intensive, it is structured in a way that recognises the pressures on mature learners. Many students successfully balance the programmes with work, family, and childcare commitments.
Throughout your time on the programme, we will provide support through a personal tutor as well as our dedicated team of study support specialists who are on hand to give you extra support, if required. We will work with you to develop a study plan so that you can meet coursework deadline and schedule study time around your other responsibilities.
We will also guide you through the process of your UCAS applications. This includes checking your applications and personal statement as well as providing the support reference before they are submitted.
Access to HE: Medicine Level 3 Diploma is a one-year course that is validated and moderated by Ascentis under licence from the Quality Assurance Agency for Higher Education. It comprises of 60 credits, of which 45 are graded. Students on the course study towards 3 credits in preparing to progress, 3 credits in academic writing and 18 credits in biology (15 graded), 18 credits in maths (15 graded) and 18 credits in chemistry (15 graded). It is a skills-based course with the academic content equivalent to A level standard (Level 3).
You will be assessed through essays, structured questions, projects, presentations and examinations (30% exams, 70% coursework). All assessments are internally and externally verified through a rigorous and robust process to ensure that all grading is consistent, fair and provides developmental feedback.
Applicants must be aged over 19 and have been out of full-time education for a year.
To be eligible for a place on this programme, you must have at least GCSE English and maths at Grade 4 (C) or above.
Please note: Many universities require your English and maths GCSE to be higher than a grade 4 (C). Please contact your university of choice to confirm their entry requirements.
You will have a numeracy and literacy assessment to check your suitability to study at Level 3 and may have the opportunity to retake either a maths or English GCSE alongside this course. Don't worry, most students are successful in the assessment process!
If you don't meet the entry criteria, don't worry: we have a range of one-year, Pre-Access courses available to help you get started. Search our courses for availability.
If you are looking to complete a medical degree following your Access course, you will need to complete the University Clinical Aptitude Test (UCAT). This test will be available to complete between July-September 2022. It is your responsibility to book and pay for your UCT. The Complete University Guide website has an excellent guide on admissions tests for medicine courses.
If you're interested in bio-medical science, you will be required to complete the Bio-Medical Admissions Test (BMAT). You are responsible for booking and for paying for this test.
There is a wide range of support available at the college for students, including financial support. Contact us to discuss any support needs you may have.