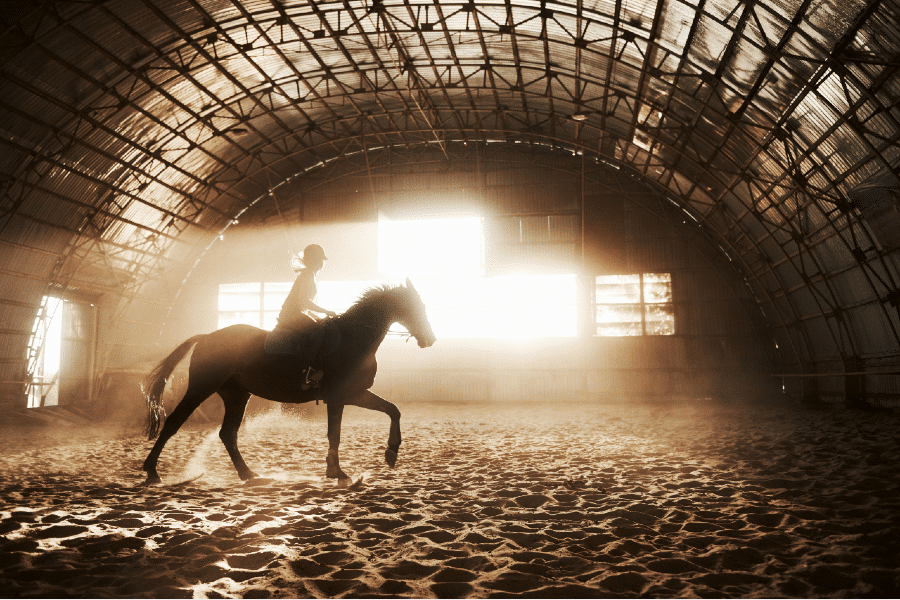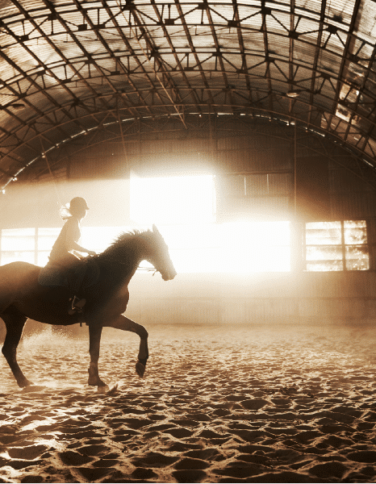 Access to HE: Equine Management Level 3 Diploma
This courses is for mature students (19+) who have been out of full-time education for one or more years and wish to gain the necessary qualifications needed to progress on to higher education and study a degree level programme.
The course will help to develop a range of academic and study skills as well as practical skills working with horses.
Taught by industry expert staff with extensive knowledge of the equine industry and related experience
One of the largest indoor arenas of any college in the country at 90 x 36m, with a gel track cushioned surface
Fully floodlit warm up arena at 30 x 60m, with a rubber surface
Stabling for over 40 horses
All-weather outdoor school
Cross country schooling course
The centre is British Horse Society approved and hosts regular competitions, events and exams
Funding available:
19+ Advanced Learner Loan: If you are aged 19 or over, and you want to study an Access to Higher Education programme, you may be eligible to apply for an Advanced Learner Loan to cover your tuition fees.
Student Finance England will write off any outstanding Advanced Learner Loan balances you owe for an Access to HE programme, if you go on to complete a higher education/university level course. This means you do not have to repay it. If you don't go on to study a higher education/university level course, you won't need to start paying back the loan until you earn over £25,725 per year. Contact us for more details.
Level 3 Entitlement fee remission: If you are aged 19–23 and this will be your first eligible, full Level 3 course, then you may be able to do this course for free.
A variety of teaching and learning strategies will be employed including: lectures, group work, discussions and practicals.
There are no formal entry requirements, but candidates should have English and preferably Maths GCSE (grades A*-C) or equivalent.
This course is open to suitable candidates who are 19+ years of age and demonstrate sufficient interest and commitment.
You will be invited to discuss your suitability and needs at interview and may be asked to undertake an initial assessment. Additionally, students whose first language is not English require an IELTS score of 5.5 or higher. We recommend that candidates who do not currently have English and Maths GCSE (grades A* – C) should consider the Preparing for Advanced Study Scheme (PASS) programme or consider studying GCSEs part-time at the College.
If you pass the Access course you can progress onto the Equine Management Foundation Degree at Merrist Wood College, or to university to study an equine related degree. Please note that successful completion of an Access to Higher Education qualification does not automatically guarantee a place at university however the vast majority of Access students' progress to their chosen university courses each year.